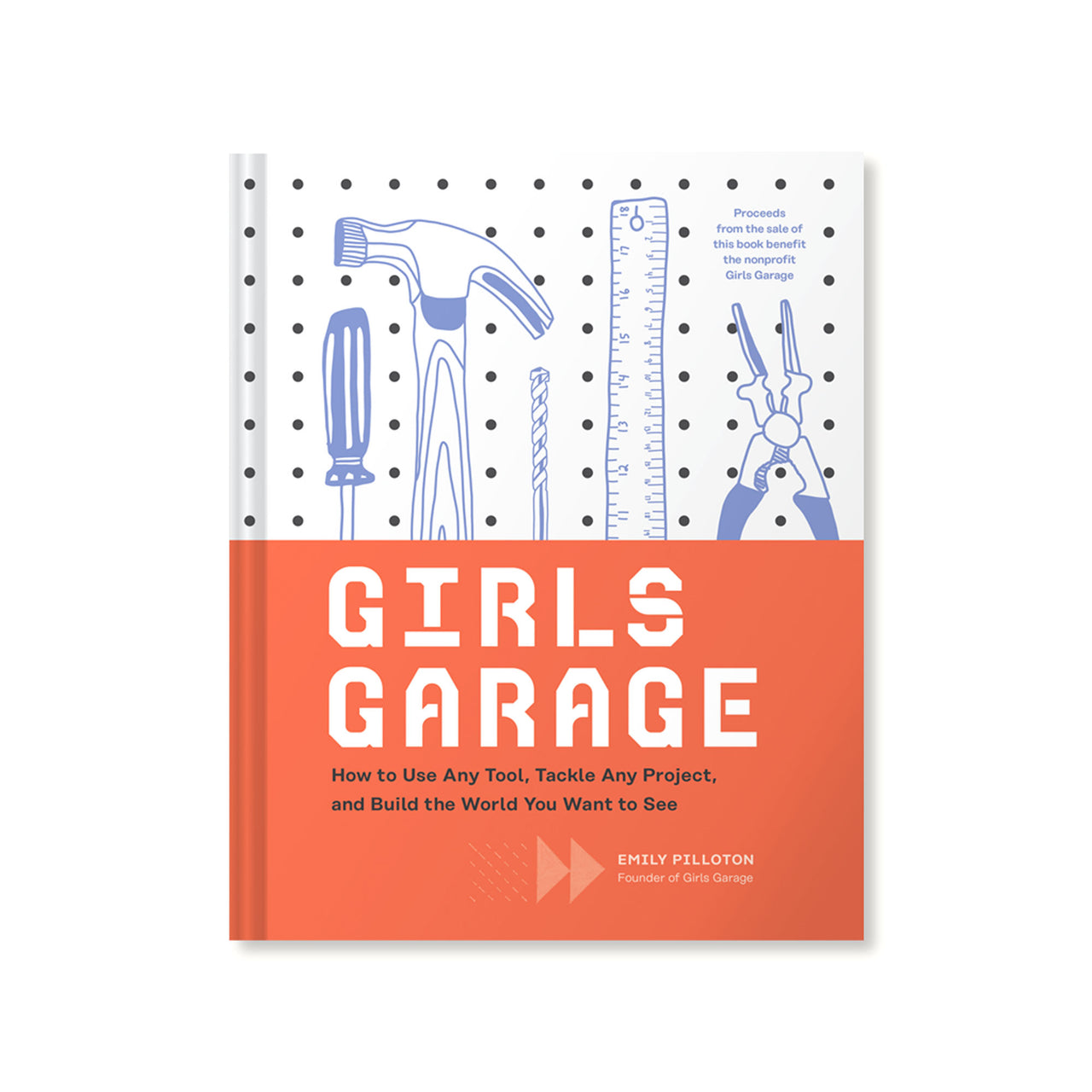 Girls Garage is the only book you'll ever need for a lifetime of building and repair. Packed with over 175 illustrated tool guides, 11 how-to projects, 21 essential skills, and 15 inspiring stories from real-world builder girls and women, Girls Garage will inspire you to fill up your toolbox and get building!

With a background in architecture and construction, author Emily Pilloton started the nonprofit Girls Garage to give girls the tools to build the world they want to see. Since 2013, girls ages 9-18 have come to Girls Garage's workshop eager to use power tools and build real-world projects for their community. The Girls Garage book puts that same power into girls' hands around the world, inviting them to join a thriving, diverse, and fierce movement of fearless builder girls.

Not sure which screws to buy? Need to fix a running toilet? With Girls Garage, you'll have the expertise to tackle these problems with your own hands. Or maybe you want to get creative and build something totally new. A birdhouse? A bookshelf? Girls Garage has you covered. 

A part of our See In Color collection, a portion of this sale will go to a non-profit organization that advances diversity, equity, inclusion and justice. Check our Values page to find out what organization we're donating to now.
Hardcover
320 Pages

Age range 

14 and up