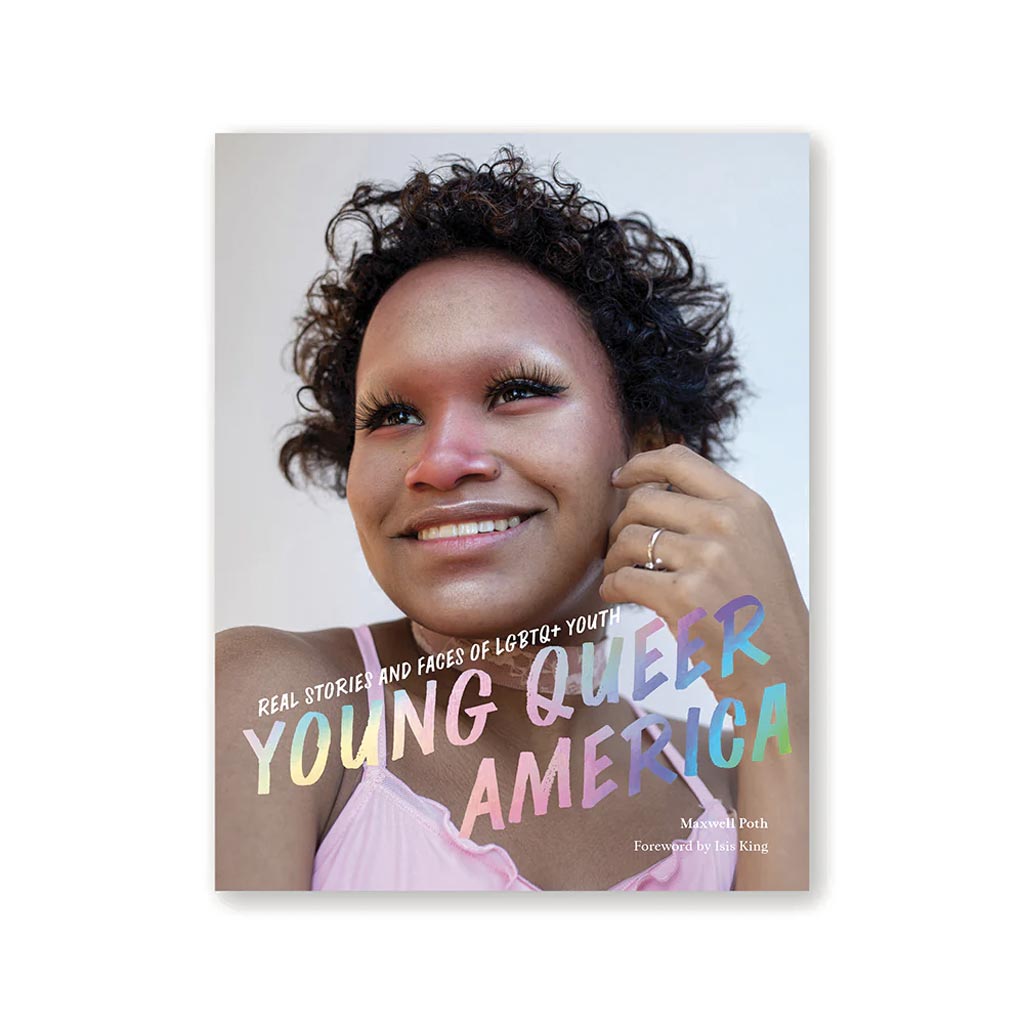 Get to know real queer kids from all over the country--these inspiring stories of LGBTQ+ youth, written in their own words, provide crucial snapshots of what it's really like to grow up trans or queer in America. Photographer and activist Maxwell Poth has traveled all over the United States, inviting LBGTQ+ youth to share their stories as part of Project Contrast, a nonprofit that amplifies these voices and connects kids and families with the resources they need to survive and thrive.

This book collects the stories and portraits of seventy-three queer kids and teenagers from fifteen different states. In their own words, these young people share the challenges they've faced coming out or coming to terms with their own identities; they write about their families, their schoolmates, their teachers, and the queer community they've found throughout their journeys; and they offer messages of love and support to their LGBTQ+ peers. Featuring a foreword by trans actress and model Isis King, this book sends a powerful message to the many LGBTQ kids growing up in small towns who feel isolated: We see you, we love you, you are not alone. THESE STORIES ARE VITAL: Across the United States, a wave of anti-LGBTQ+ legislation is targeting queer and transgender youth. These stories will not only help queer and trans kids everywhere feel seen and connected to one another, they will shine a much-needed light on the challenges and realities of growing up queer in America. From stories of kids surviving on their own after coming out to close-minded families, to examples of supportive parents who encourage their kids to be proud of who they are, these narratives demonstrate that growing up queer or trans in America is difficult and complicated and normal.

A PASSIONATE ADVOCATE: Author and photographer Maxwell Poth has been working with LGBTQ+ kids all over the United States since 2017. He started his nonprofit, Project Contrast, to amplify the stories of queer youth and connect them with the community and resources they need to thrive, no matter where they are in the country. His work highlights the unique mental health challenges facing queer and trans young adults, and demands that we stop turning a blind eye to the harm that is caused when we single out those who are different instead of embracing and uplifting them.