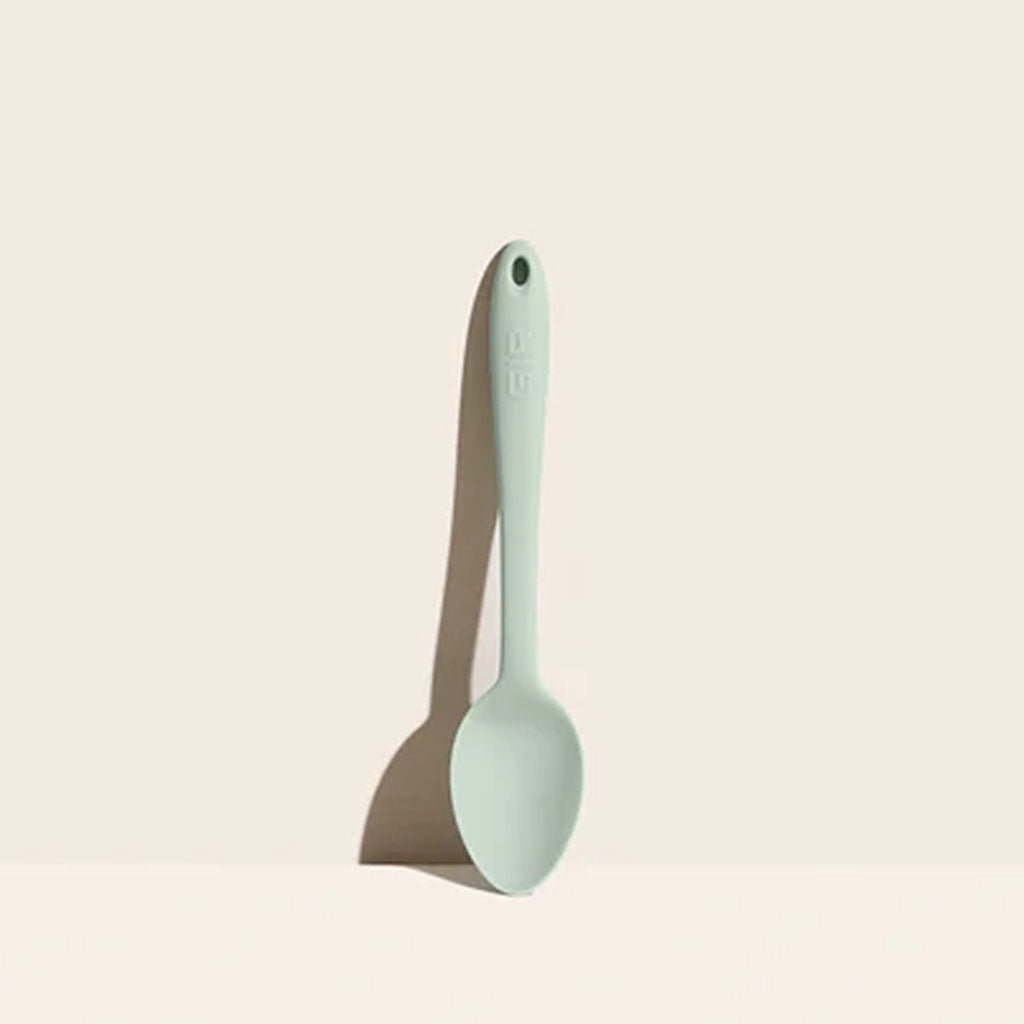 An obsession-worthy spoon that features a deep bowl for stirring and serving, a graceful handle, and flexible edges. It might just be the best spoon you've ever used.
Small, but built to last. Fits easily into jam and condiment jars, scoops batter into muffin tins, and bastes things up in a saucepan. Designed with a comfortable, sturdy handle for stirring, serving, and mixing.

- 100% platinum-cured, pharmaceutical grade silicone
- BPA and BPS-free
- Dimensions: 8.3 in L x 1.7 in W
- Dishwasher safe
- Stain, odor, and microbe resistant
- Heat-resistant to
550°F
GIR (aka Get It Right) products have won awards from America's Test Kitchen, The Wirecutter, and many other trusted pro reviewers. They love to make functional products even better than the norm.