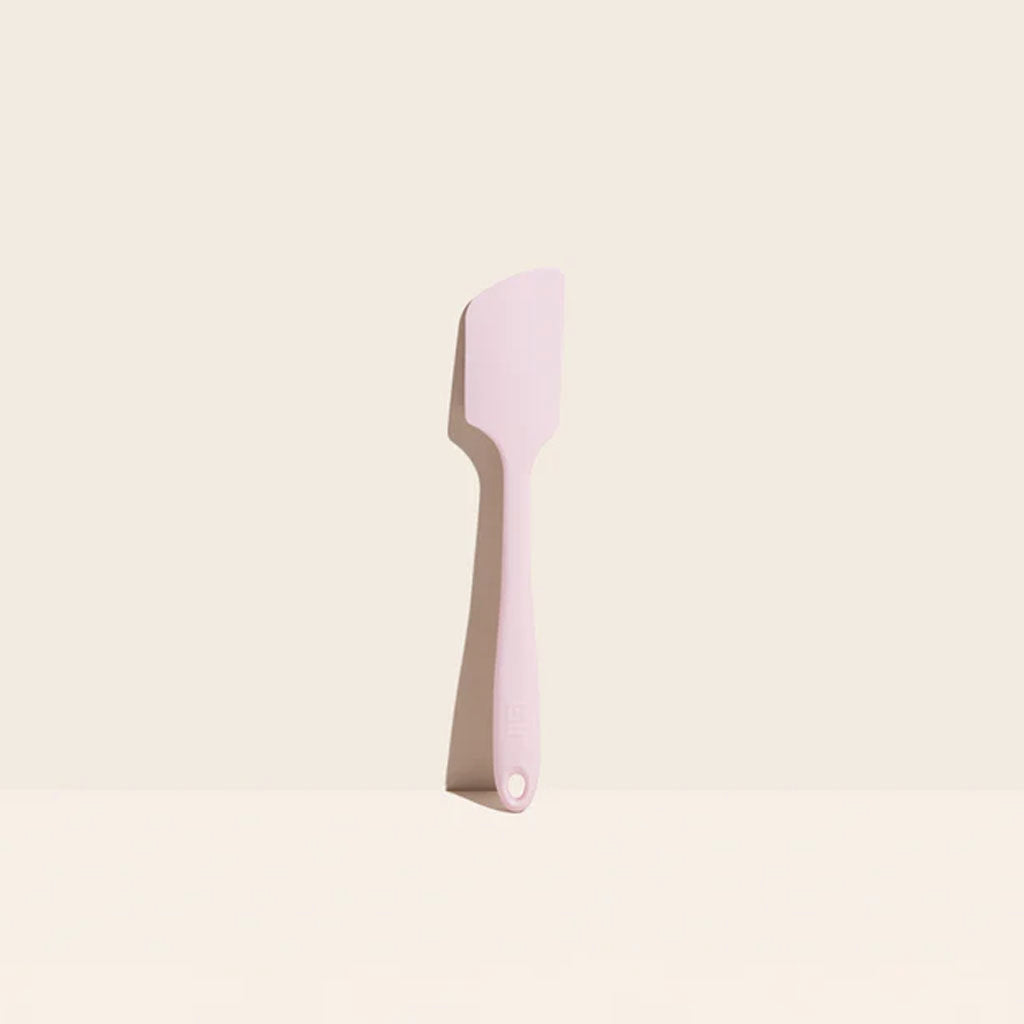 This spatula is the ultimate kitchen tool. Lightweight but sturdy, non-slippery with a comfortable handle. A strong but flexible blade makes it easy to maneuver food, liquid, dry mixes, and wet batters. Suitable for containers of all sizes and uses: mixing bowls, jars, kitchen appliances, stovetop pots and pans.
Details:
• The platinum silicone is heat resistant up to 550°F and nonstick safe
• Proprietary fiberglass core offers better heat resistance than metal cores; these won't get too hot to the touch
• Unibody design has no holes or seams, making it super hygienic and easy to clean; dishwasher safe
• BPA, BPS, and phthalate free
• Dimensions: 11″ x 1.9″ x 0.7″ (27.9 x 4.8 x 1.8 cm)
• 
Heat-resistant to 550°F
GIR (aka Get It Right) products have won awards from America's Test Kitchen, The Wirecutter, and many other trusted pro reviewers. They love to make functional products even better than the norm.