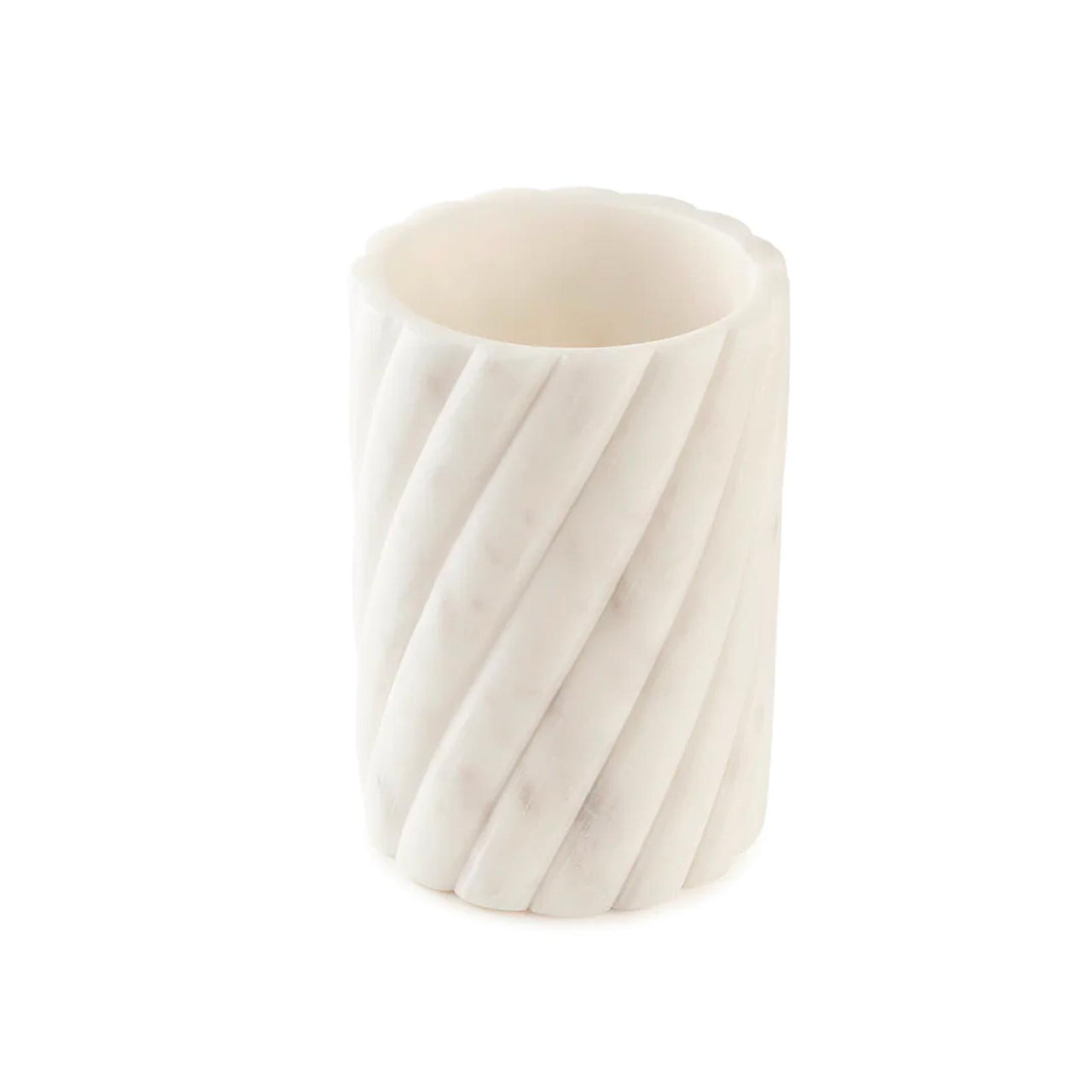 Add elegant sophistication to your table with this marble wine cooler. Its cheerfully rounded flutes keep it friendly and fun. When not pouring your favorite bottle of wine, use it as a vase for fresh or dried flowers.
Details:
Product dimensions: 5.0" x 5.0" x 7.0"
Material: Marble
Color: Shades of white
Care: Wipe clean with a soft, dry cloth.
Responsibly made: Celebrate and preserve craft traditions by supporting ethical handcrafts.