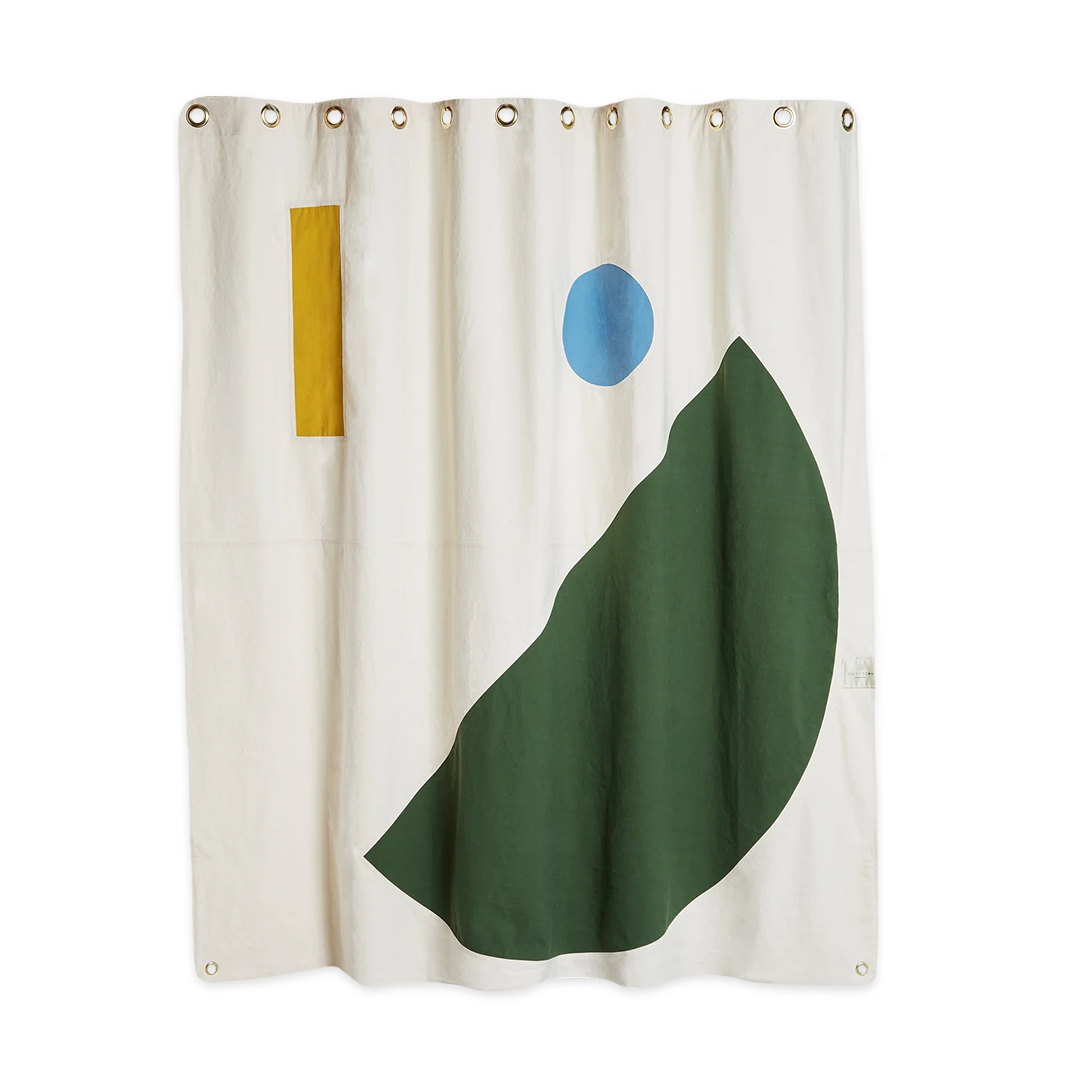 This shower curtain is made with a process of intricately laid quilting patterns that merge joyful and colorful canvas into un-bleached, natural canvas.  The Beacon design is inspired by the rock towers crafted on hikes and on the beach, delicately balanced and impermanent rock formations that mark your course. 
Each interior seam is bound with cotton binding for a luxurious and clean finish. 
Coming in three different colorways, note that the Atlantic colorway is a little bit up to you! The circle shape is a cutout, so you can pair the curtain with your favorite color of liner, making the design pop even more. The Pine and Hesse colorways don't have a cut-out; the circle is sewn in.
Details:
CARE: Machine wash in cold water. Dry on low heat. Recommended use with a liner.
DIMENSIONS:

 72" x 72"

WEIGHT:

 3.7lbs



Handmade in Brooklyn using 100% cotton canvas grown, milled & dyed in the USA. 
Finished with 100% brass grommets.

Curtains were constructed in Brooklyn, canvas milled in USA, grommets imported from Turkey.