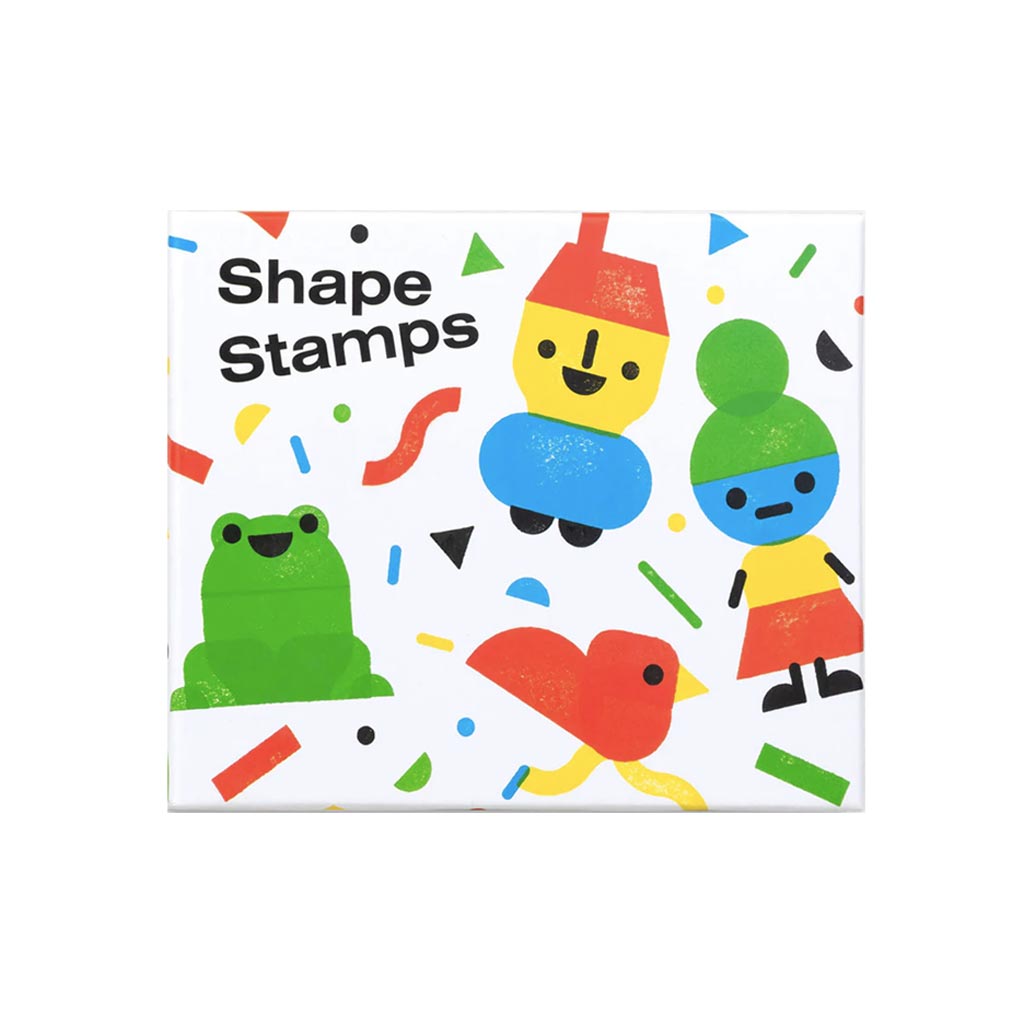 Shape Stamps invite you to see more than the shapes in front of you. Layer, overlap, and connect their various forms to create characters, landscapes, or still-life masterpieces. Dab and press however you see fit to imagine endless designs and compositions.
Includes thirteen different shapes and five ink pads. Fun tip: Wipe your stamps with a damp cloth between uses to keep them clean and avoid mixing colors on the ink pad. This will ensure each mark you make is bright and clear. 
Recommended for ages 6 and up.
Material: beech wood
Dimensions of shape stamps vary.
Created by Rilla Alexander