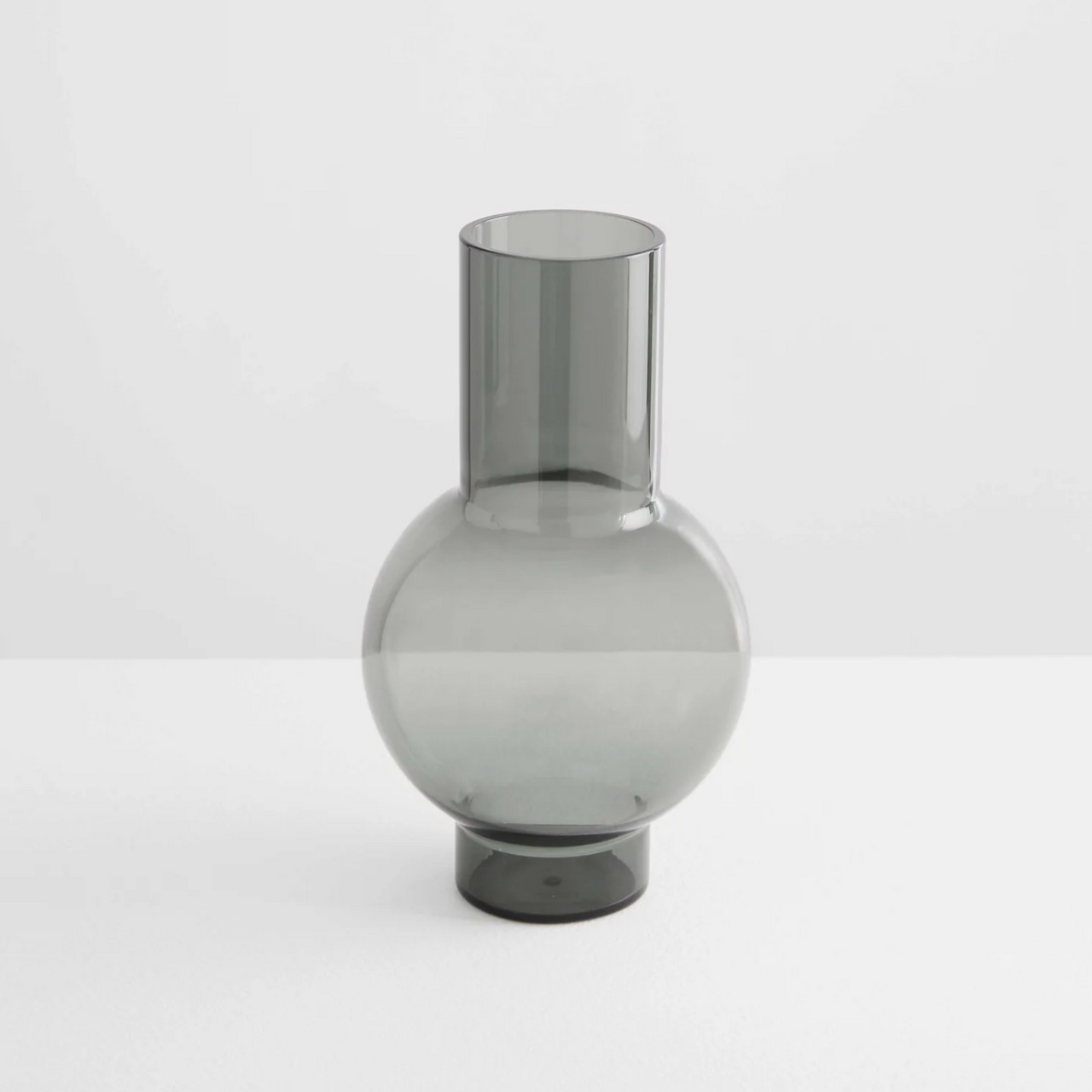 This large, handblown vase will make a great focal point on any table. Also available here in Amber, and Pink.
Details:
Colour: Amber
Height 11.4" (29cm), Widest diameter 6.5" (16.5cm), Mouth diameter 3.3" (8.5cm)
Made from 100% Borosilicate glass. 
Each vase features the Maison Balzac star logo on its base.
This glassware is hand-blown, and as a result, slight variances in shape, size and color may occur. These variances are part of the inherent charm of handmade products, and should not be considered a fault. Any irregularities that may occur will never deter from the overall aesthetic of the product, or hinder its ability to be used as intended.
Care Instructions:
Although this glassware is dishwasher safe, we recommend hand washing with a soft bristle brush. 
Avoid using strong alkali soaps, as these may damage the glass. 
Take care not to bump glassware against hard surfaces or other vessels during cleaning.