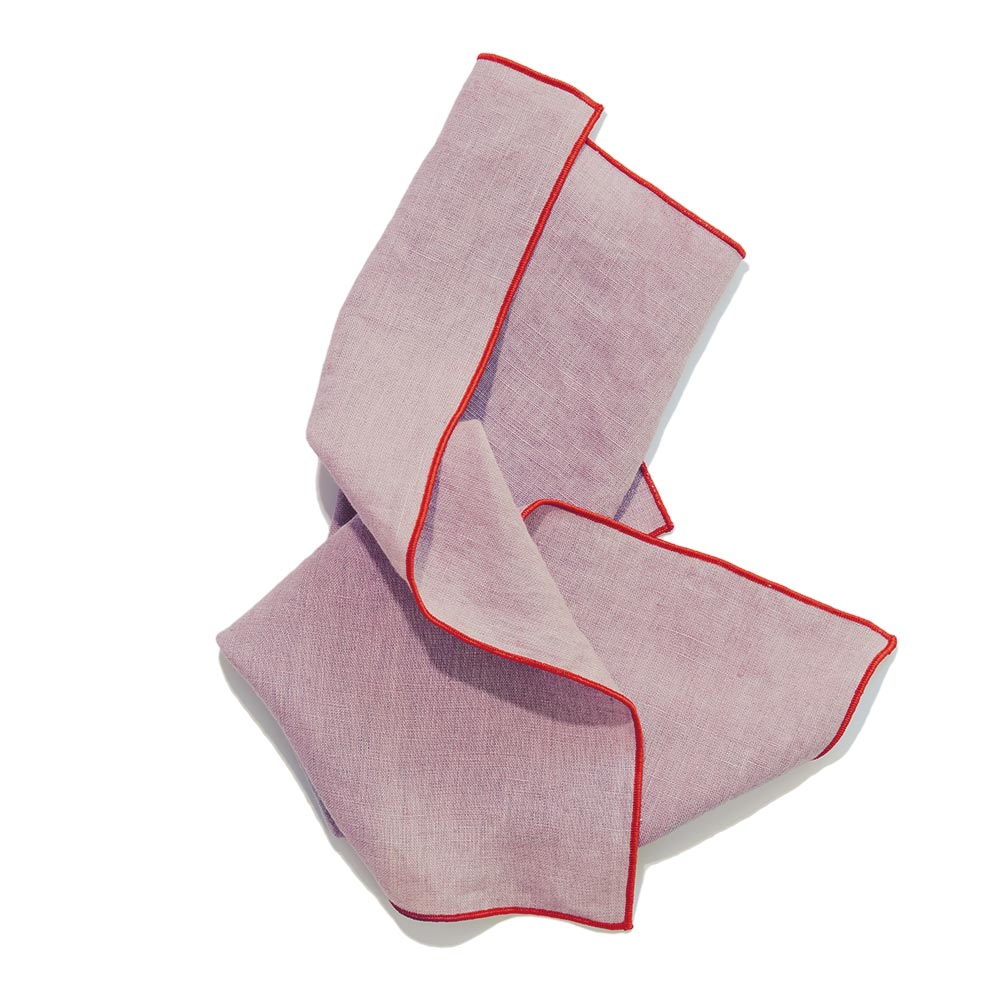 These napkins are a delight, made of gorgeous linen grown in Belgium, and produced in Lithuania. Woven in a mill that runs on green energy, they are also Oeko-Tex certified. Designed and sewn with care in Portland, OR. These 18" x 18" napkins are sold in sets of 4.
The Picnic Mixed Set includes:
Maracuyá (passionfruit) is a sweet 1/2"check of ochre and pale dusty pink.

Mango (mango) is the same ochre and size of check, but on a white background.

Fresa (strawberry) is a tinier, 1/4" check of a strawberry pink with a white background.

Sandía (watermelon) is the same tiny 1/4" check in an orange-y red with a very pale blue background.
Legume is a black and white gingham.
Oyster is a light, dusty, warm purplish pink hue.