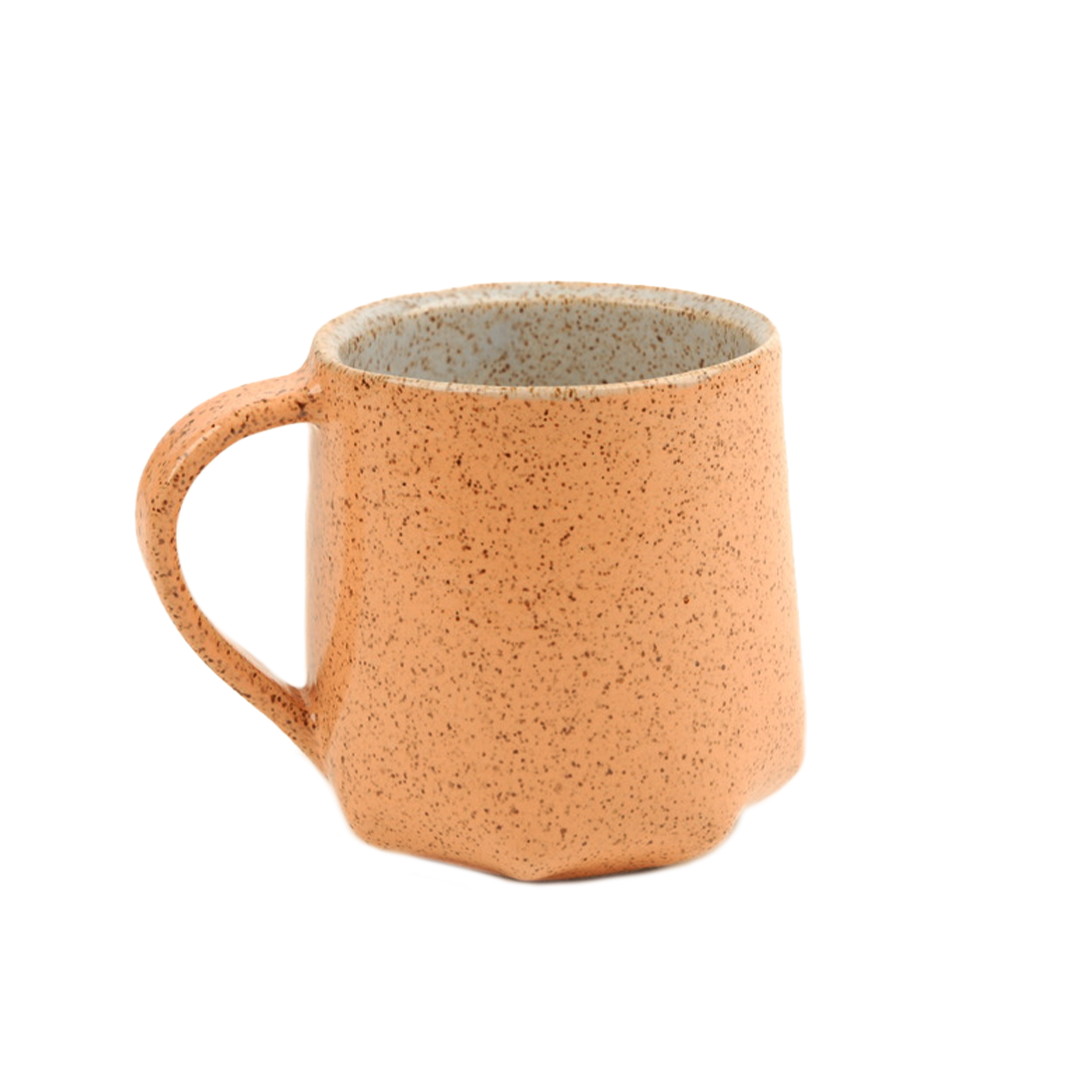 Handbuilt mug with contrasting interior and exterior glaze colors. Each piece is made out of stoneware clay, featuring Lelu's signature octagonal mug bottom and uniquely decorated with a combination of colorful glazes. All glazes and underglazes used are food safe.
Holds 12 fluid ounces
Care All pieces are microwave safe and dishwasher safe.