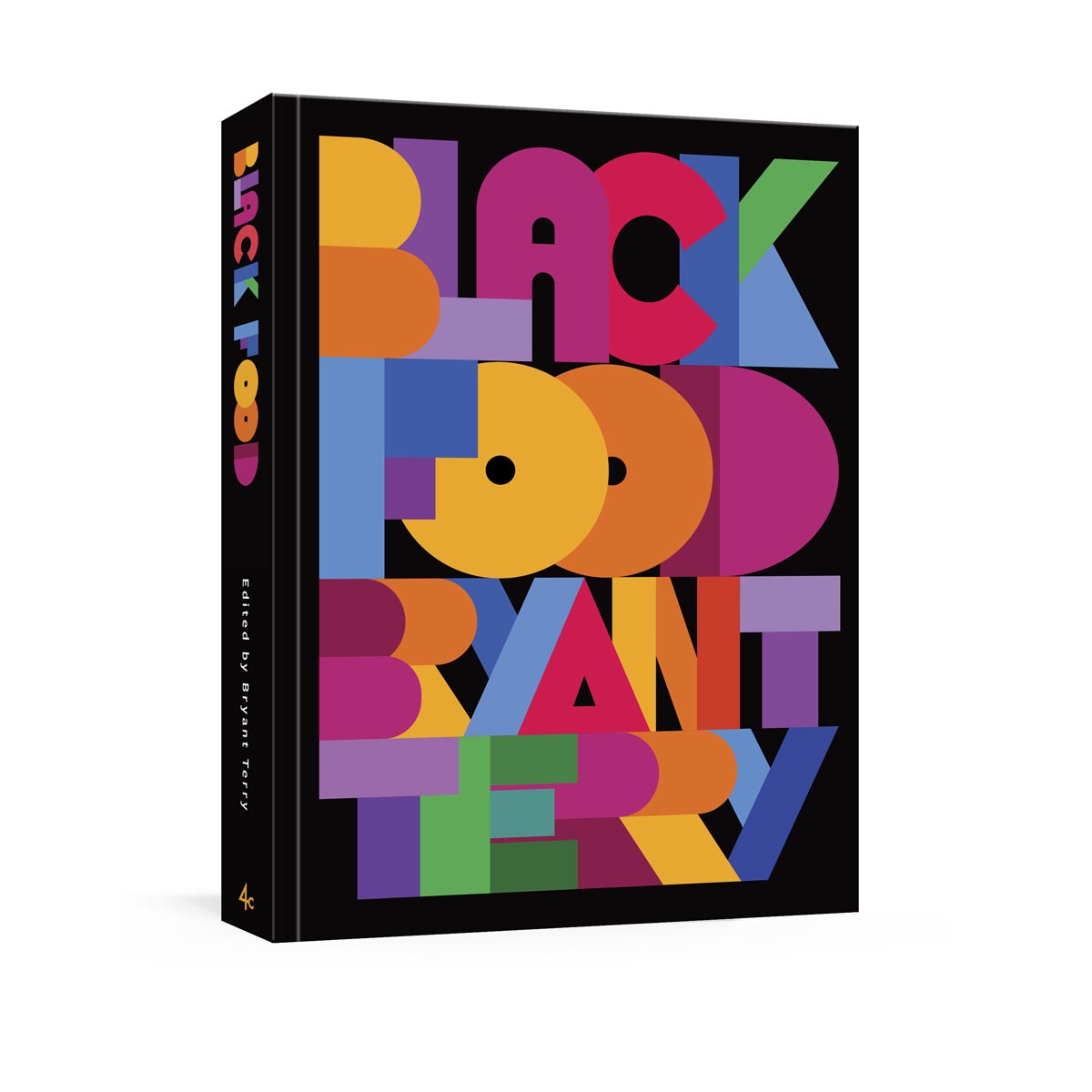 This gorgeous celebration of Black food has earned food activist and author Bryant Terry a James Beard Award nomination for One of the Ten Best Cookbooks of the Year. As much a joyful celebration of Black culture as it is a cookbook, Terry takes us through chapters exploring parts of the Black experience, from Homeland to Migration, Spirituality to Black Future, while offering delicious recipes, moving essays, and arresting artwork along the way.

"Mouthwatering, visually stunning, and intoxicating, Black Food tells a global story of creativity, endurance, and imagination that was sustained in the face of dispersal, displacement, and oppression."—Imani Perry, Professor of African American Studies at Princeton University

Black Food explores the interweaving of food, experience, and community through original poetry and essays, including "Jollofing with Toni Morrison" by Sarah Ladipo Manyika, "Queer Intelligence" by Zoe Adjonyoh, "The Spiritual Ecology of Black Food" by Leah Penniman, and "Foodsteps in Motion" by Michael W. Twitty. The recipes are similarly expansive and generous, including sentimental favorites and fresh takes such as Crispy Cassava Skillet Cakes from Yewande Komolafe, Okra & Shrimp Purloo from BJ Dennis, Jerk Chicken Ramen from Suzanne Barr, Avocado and Mango Salad with Spicy Pickled Carrot and Rof Dressing from Pierre Thiam, and Sweet Potato Pie from Jenné Claiborne. Visually stunning artwork from such notables as Black Panther Party creative director Emory Douglas and artist Sarina Mantle are woven throughout, and the book includes a signature musical playlist curated by Bryant.