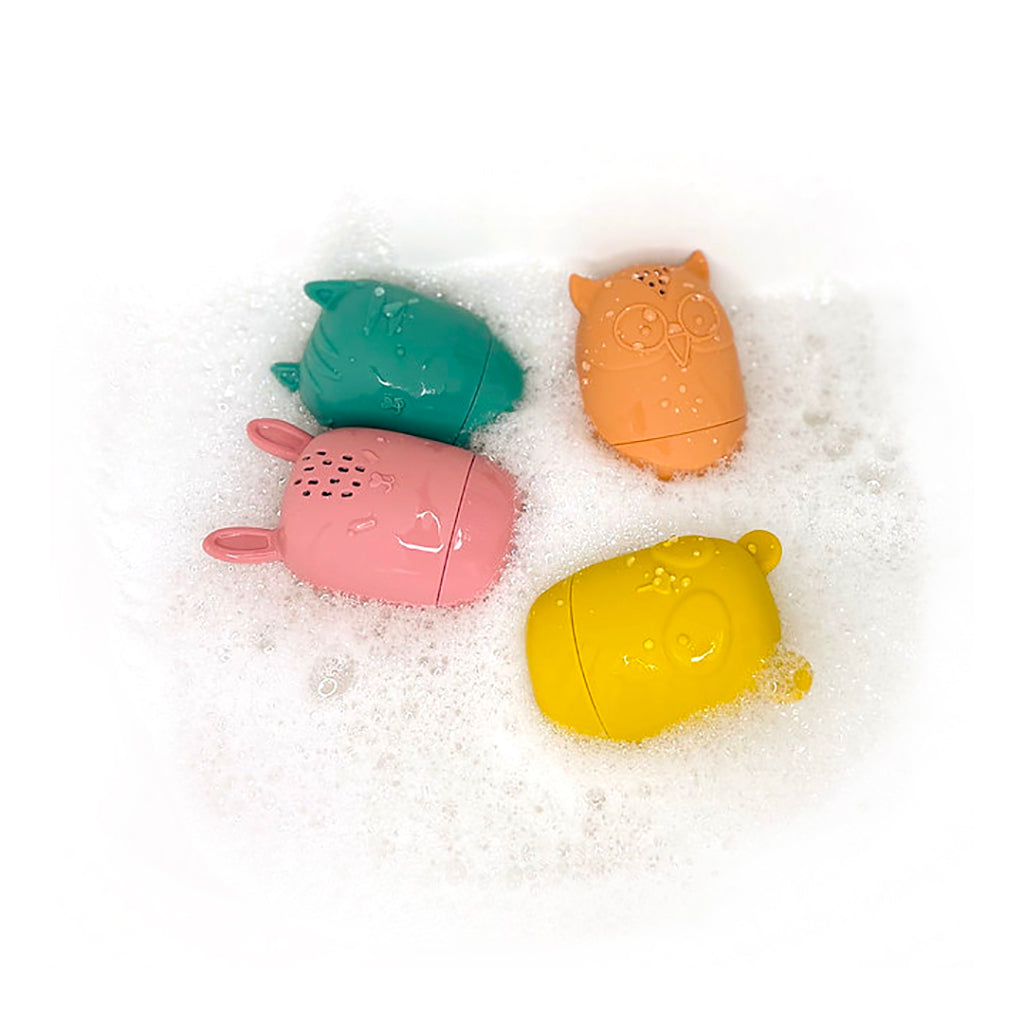 Babies love bath toys. And Mommy and Daddy also love that they're easy to pull apart for easy cleaning. Pair this with some bubble bath for a perfect baby-and-parent-pleasing gift.
Details:
A favorite of "Frankie", the baby member of the Frankie Likes family business in Oakland, CA
Made of mold resistant, BPA free and dishwasher safe silicone
Each measures three inches tall
Comes in a muslin bag with a drawstring, stamped with the Frankie Likes logo
Safety:
Adult supervision is required at all times.
Frankie Likes uses BPA Free Silicone, Organic Cotton, and Beech Wood (Non-Toxic Materials).
Do not leave unattended while baby is in carseat or sleeping.
Be advised that older toddlers and adults may be able to break with force, baby use only.
Discontinue use at first signs of wear of all items. Buyer assumes all responsibility.