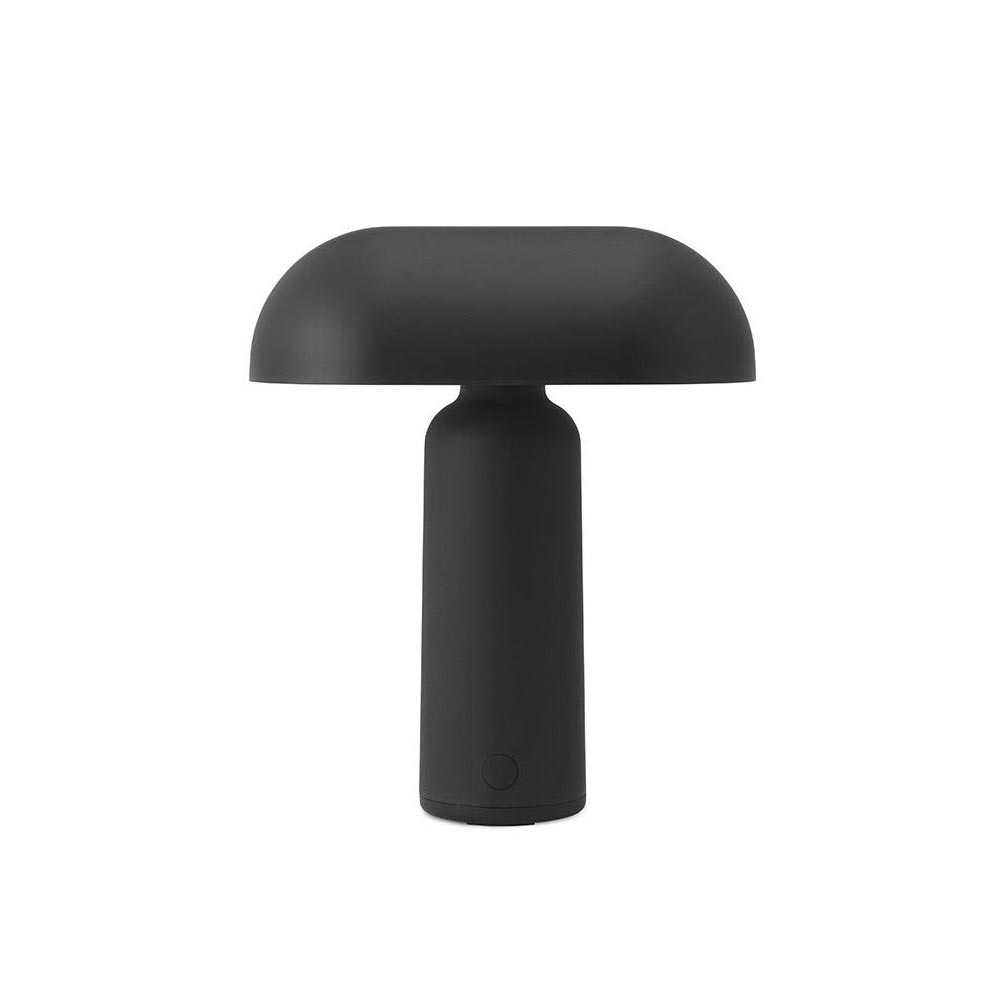 Porta Table Lamp provides warm, cozy light in a small atmosphere. Charge it up with its USB charger, and then take it where ever you might: bedside, your favorite reading nook, or the garden. Our favorite feature of this lamp is that, depending on which way you turn it, it fits into tricky spots, like a windowsill, a campervan shelf, or cafe table. The lamp consists of a lampshade resting on a sturdy, rounded base, both of which are made from ABS plastic. A white, acrylic inner screen ensures a pleasant and even glow. A silicone base ring allows the lamp to stand securely. 
Light Source: Porta comes with a permanently integrated, rechargeable, low-energy LED light source which has 3 light intensity levels: 100%, 70% and 40% and a battery life of 8 hours, 24 hours, and 90 hours, respectively. The lamp comes with a USB charging cable with a length of 3.28 feet (1 meter). 
Maintenance: Before cleaning, disconnect the power and allow the lamp to cool down for 10 minutes. Mind to clean the surfaces of the lamp only. Clean the lamp with a soft, dry cloth only. If necessary, wipe the surface of the lamp with a soft, damp sponge or cloth, and wipe immediately with a dry cloth. Do not use alcohol or other solvents to clean the product and avoid using abrasive or rough sponges.
9.25" H x 7.95" W x 4.4" D | 23.5 cm H x 20.2 cm W x 11.2 cm D