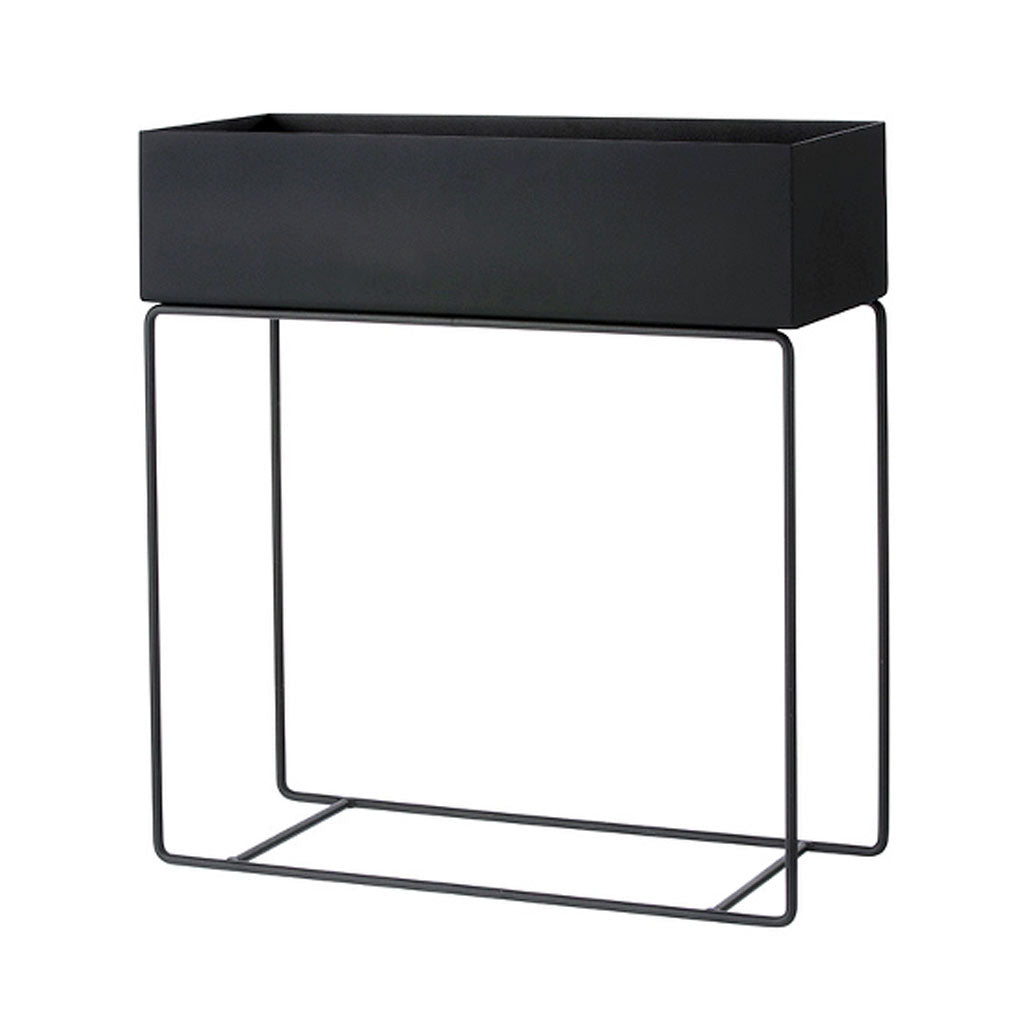 Ferm Living's Plant Boxes work in any room in the house and are perfect for more than just plants. Timeless and modern, they can stylishly organize your home -- from books & magazines in the office to toiletries in the bathroom. They are also a great alternative to a bar cart. You can choose from several different accessories to customize your organization or create the multifunctional element of a side table. The plant box can also work as a divider to create a cozy corner in a larger room. Available in other colors and sizes. Powder-coated metal. Wipe clean with a damp cloth. 
Great for plants with a suitable anti-rust treatment. They stand up to light outdoor use, but can rust over time. To minimize rust, we suggest bringing them inside in cold weather and emptying the container of any standing water. 
Total W 24" H 25.5" D 10" / W 60 x H 65 x D 25 cm
Box Depth 6" / 15.25 cm
Shipping: This item is only available online and is shipped directly from Ferm Living. This means it will ship separately from other items in your order. Unfortunately, due to global shipping delays, delivery of this item could take several weeks or, potentially, months. This item is special order and is final sale.  So, we ask that special consideration of this be taken before placing an order. Feel free to contact us directly, if you have any questions. See our policies page for more info.

GOOD NEWS! This product qualifies for free shipping.