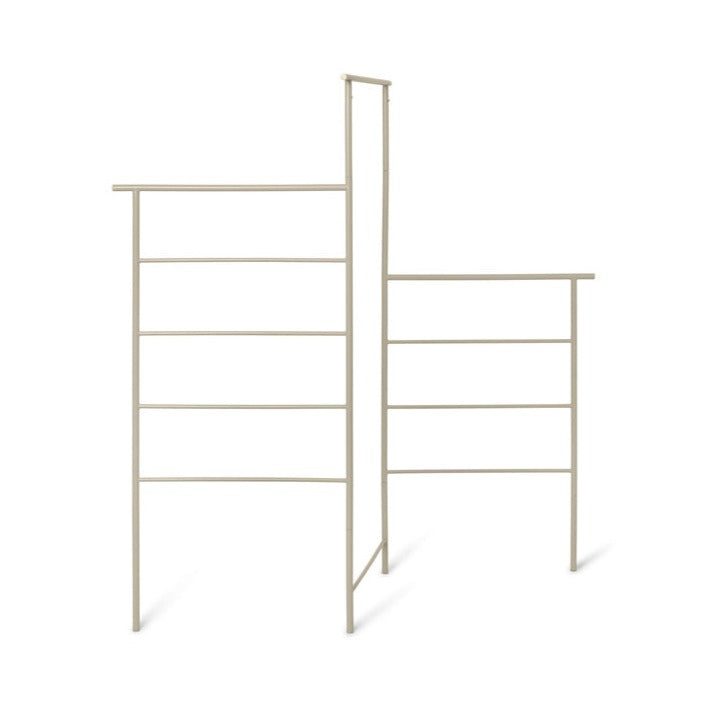 Consisting of three panels of sleek, powder coated metal, the Dora Clothes Stand forms a minimal multi-functional solution that will suit a wide range of spaces.  Use as a stylish drying rack, an elegant room divider or to display your favorite garments.  Its Japanese aesthetic creates a beautiful sense of space in a larger room and can be folded to take up less space when stored. 
Material: Power coated  iron.  Foldable
W 60 x H 132.5 x D 5.5 cm/ 23.6" x 52" x 2.2 "