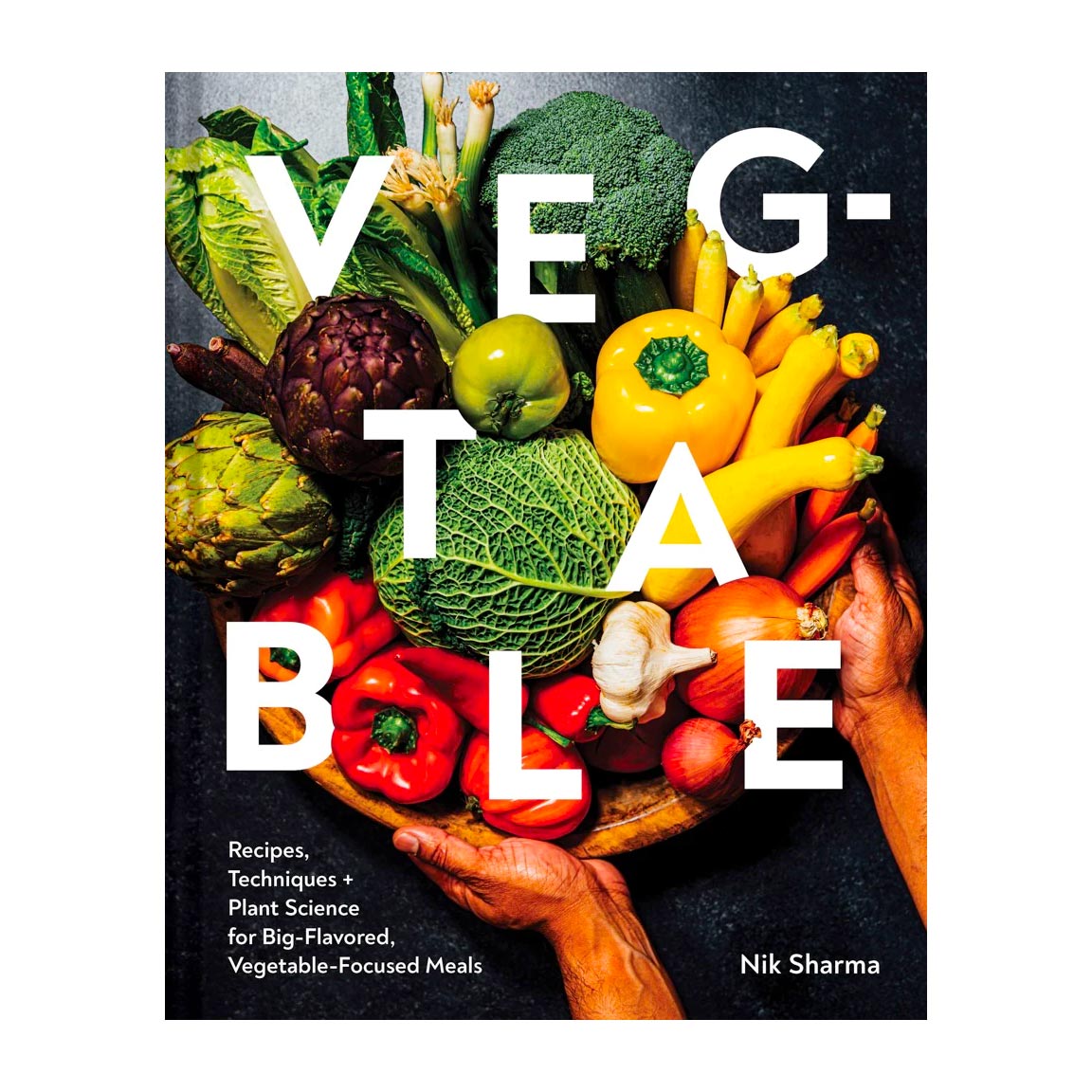 Do you need more veggies in your life?
Nik Sharma, the renowned blogger at A Brown Table, a trusted columnist at Serious Eats, and a bestselling cookbook author, presents his most enticing recipe collection yet in Veg-Table. This book offers a repertoire of weeknight main courses tailored for cooks of all levels who are eager to incorporate more delicious and satisfying vegetable dishes into their repertoire.
Merging the scientific foundations of Sharma's bestseller 'The Flavor Equation' with the warm, personal touch of 'Season,' this volume unveils the origins, biology, and distinctive attributes of over fifty vegetables. Recipes are thoughtfully organized by botanical families, with comprehensive guidance on storage, procurement, and cooking methods for each. The outcome is a compendium of recipes characterized by bold flavors and methodologies rigorously tested.
Inside, you'll find delectable offerings like Pasta with Broccoli Miso Sauce, Shallot and Spicy Mushroom Pasta, and more. And while the focus is on vegetables, it doesn't exclude the possibility of incorporating both plant-based and animal proteins in dishes like Chicken Katsu with Poppy Seed Coleslaw and Crispy Salmon with Green Curry Spinach. The collection is further enriched with an array of enticing hot and cold soups, salads, sides, sauces, and dishes featuring rice, eggs, and legumes.
Showcasing over 100 of Sharma's stunning and evocative photographs, alongside instructive illustrations, this cookbook strikes a perfect balance between visual appeal, intellectual depth, and easily achievable recipes.
A CONTINUATION OF TWO HIGHLY ACCLAIMED BOOKS: 'Season' earned accolades as a finalist for both the James Beard Award and the IACP award. It secured its place on prestigious cookbook best-of lists, including those of the New York Times, NPR, and Bon Appetit. It was also named an Amazon Book of the Month. 'The Flavor Equation' was hailed as one of the top cookbooks of the year by numerous authoritative sources, from the New York Times to Vogue India. It even won the esteemed Guild of U.K. Food Writers (General Cookbook) award and was a finalist for the 2021 IACP Cookbook Award.
"Groundbreaking, inspiring, delicious: Nik Sharma's Veg-Table is everything I'd hoped for and more!"—Nigella Lawson, author of Cook, Eat, Repeat