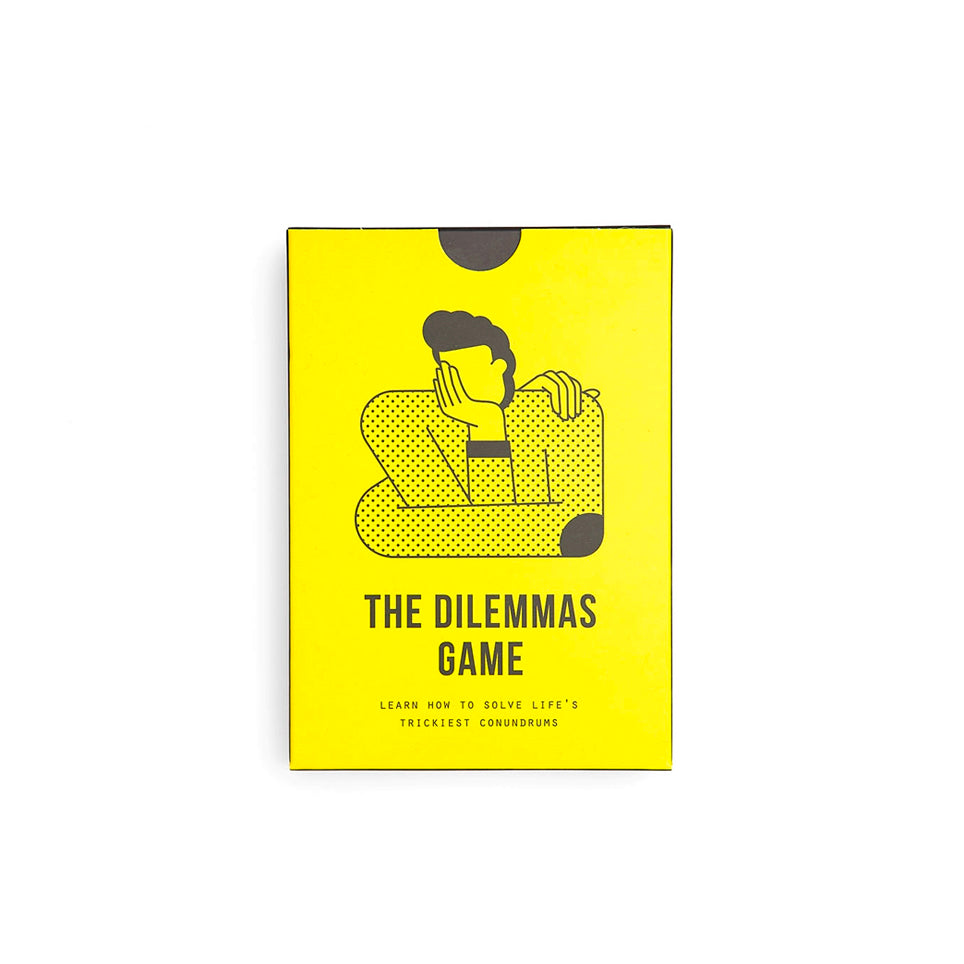 The Dilemmas Game is an entertaining and thought-provoking experience that allows you to showcase your moral reasoning skills. With 52 common dilemmas to tackle, you'll have countless opportunities to propose unique solutions and engage in lively discussions with your friends and family. By drawing on analogies or real-life experiences, you'll gain valuable insights while enjoying quality time together. This game is not only fun but also a practical way to prepare for the inevitable quandaries that life throws at us. 
The cards cover five categories:
Relationships
Work
Sociability
Family
Leisure
Dilemmas include:
Your close friend has confessed to you that they are cheating on their partner, with whom you are also close. You have been sworn to secrecy, but you hate being a party to their deception. Whichever course you choose will mean betraying a friendship. What would you do?
You've been offered a prestigious job at a large multinational company. It's your ideal role at an increased salary, but the company has a chequered record, having been implicated in several humanitarian disasters in underdeveloped countries. What would you do?
An old friend you have not seen in several years calls you up to say that they need you to lend them a high but ultimately manageable sum of money to help cover the cost of their mother's funeral. Although they may well be telling the truth, your knowledge of their slightly chaotic past makes you suspect they may have another purpose in mind. What would you do?
Details
• Made in United Kingdom • Product Language: English • Weight: 1.26 lb (0.57 kg) • Dimensions: 0.9 x 3.5 x 5.1 in (2.4 x 9 x 12.9 cm)