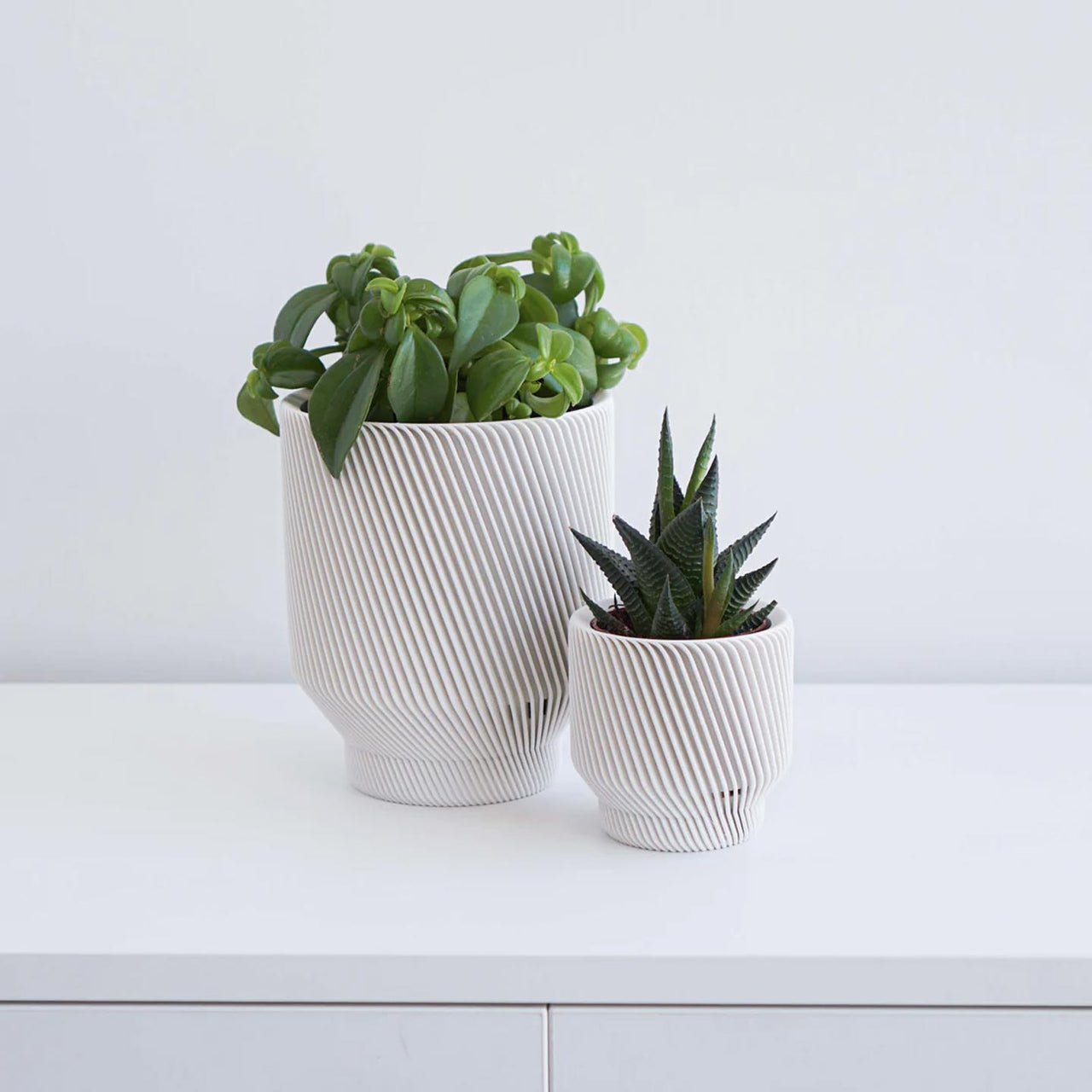 Keep those roots breathing! These indoor planters contain a cleverly hidden reservoir system in the base to allow excess water to drain out so your roots can get the oxygen they need. Just tilt the planter over a sink to pour excess water out of the reservoir. Plants can either be transplanted into the planters or remain in their original nursery pots. Lightweight for easy movement and watering.
Details:
3D printed in Canada using plant-based materials made from fermented organic matter such as sugarcane, corn starch and tree fiber
Any scraps and misprints are melted down and turned back into new products, making our process entirely waste-free

Top inner diameter = 3"
Overall size = 3.85"W x 4.21"H (98mm x 107mm)