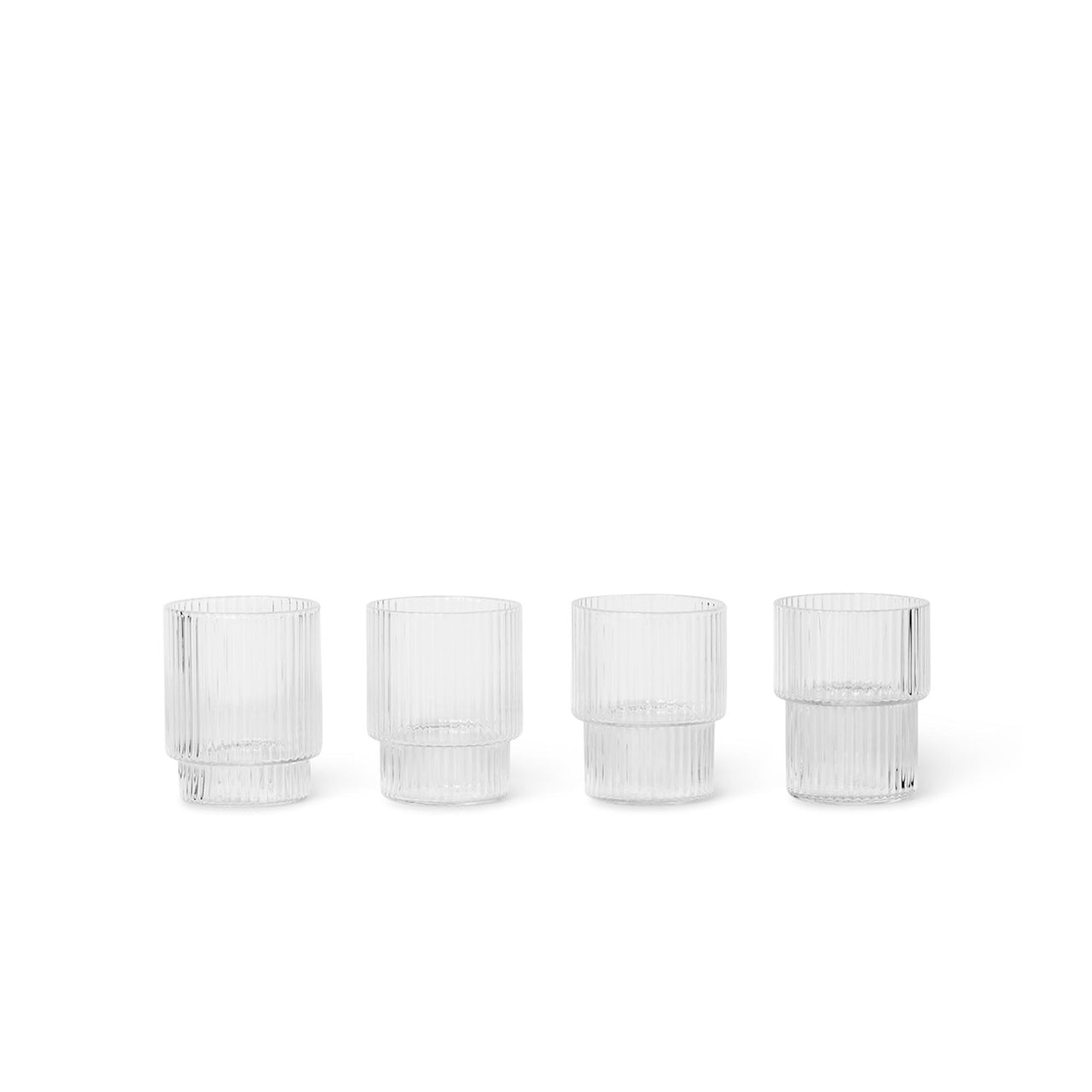 Mouth-blown into a mold, this set of four glasses features a beautiful ripple surface. The vertical ripples add a strong and sophisticated look and the varied geometric shapes create dynamic and energy between the glasses and function as a stackable design element. Their small size is great for holding special things; Use them for your favorite liqueur, condiments, or maybe even as an egg cup. Mouth-blown glass. Dishwasher safe. Set of 4. Love the ripple vibe? Check out the other products in the Ripple line from Ferm Living. 
2 oz. 
Diameter 1.97" x H 2.36" / Diameter 5 x H 6 cm
Shipping: This item is only available online and is shipped directly from Ferm Living with a variable lead time (usually 7-10 days). This means it will ship separately from other items in your order. This item is special order and is final sale. See our policies page for more info.