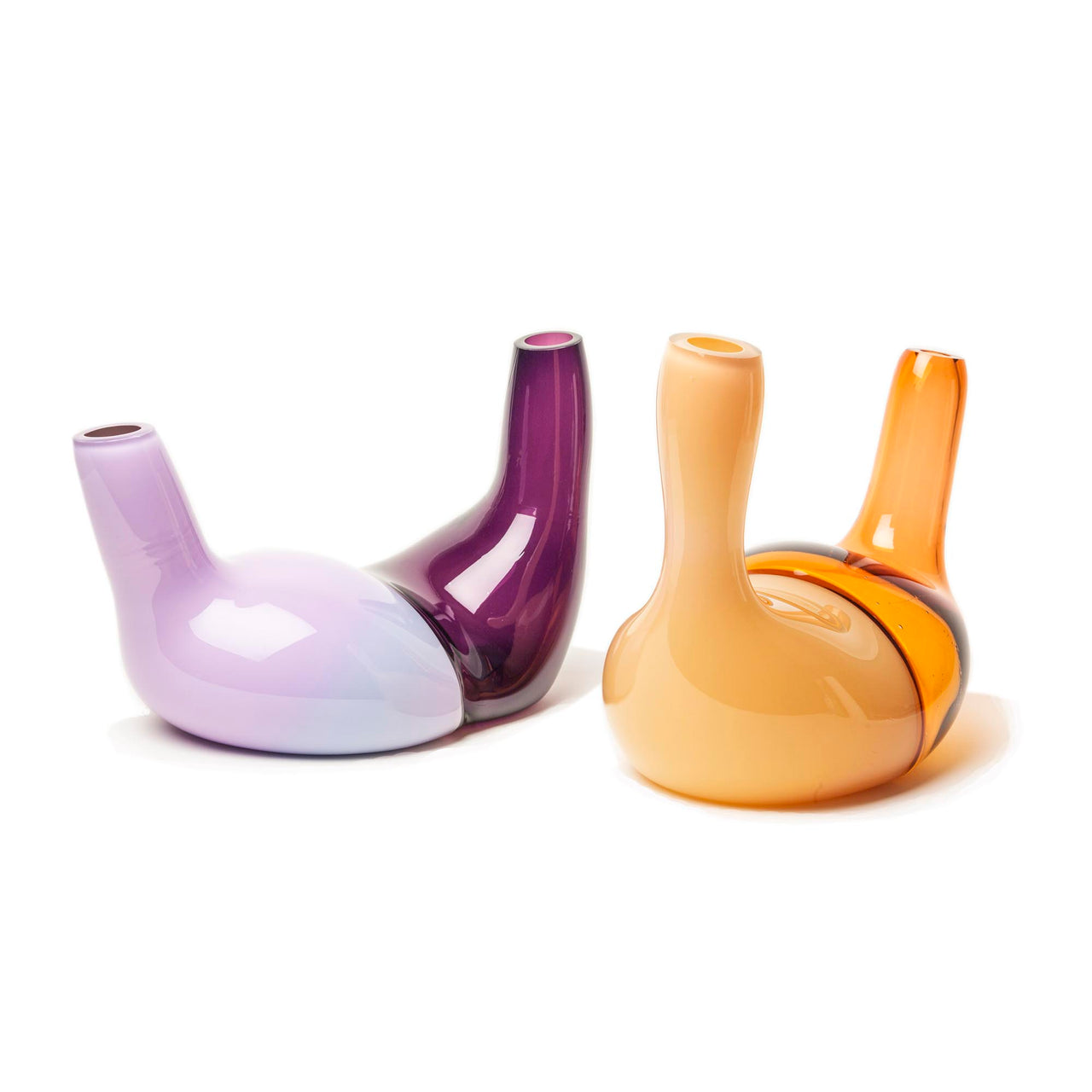 The most unique vase we've seen! Two bubbles are blown simultaneously, then attached together while hot, and blown to form. Each piece is organic and unique. The two openings are hand polished to finish. Featured in the New York Times style section. Handmade in Oregon by Esque Studio.
Please note this item is individually handmade and not factory manufactured. Designs may have subtle variations from one piece to the next due to materials and handcrafting. Only available online. 
Approximately 14" x 8" x 8"

This item requires a special shipment and has a variable lead time. Please fill out the form below before ordering. This item is special order and is final sale. See our policies page for more info. 
[powr-form-builder id=69f3574e_1493591891]