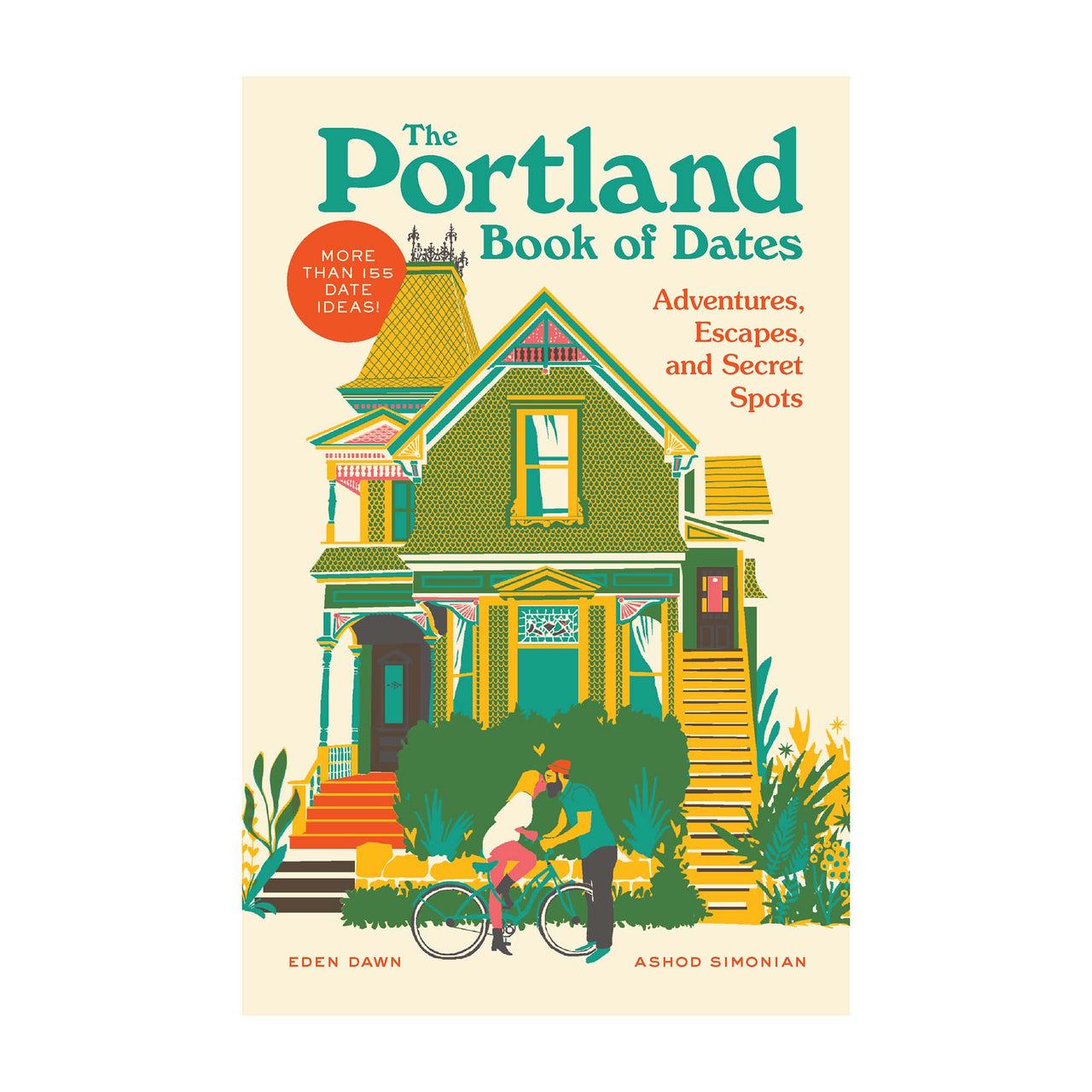 This highly visual book marries style and substance to give Portland and the people who love her the guidebook they deserve: a curated and creative collection of more than 130 outings in and around Portland to inspire romance and adventure. Secret spots, beloved locales, and unexpected destinations offer endless options for date night or a weekend getaway.

Finally, a stylish, cheeky, curated guidebook of cool places for Portlanders (and visitors) to go on dates/outings/field trips/adventures. These range from one-hour coffee and ice cream dates in Portland's neighborhoods to multiday expeditions to Hood River and Mount St. Helens. The authors have a bead on the obscure and fascinating, and the descriptions are motivating enough to prompt even the lazy to head out the door. The book will have serious pickup power and will become an essential resource and armchair read for Portland-area Gen X, millennial, and Gen Z couples (and singles with friends) interested in learning about off-the-beaten-path things to do, see, and taste. No more FOMO! In-the-know authors and tastemakers Eden Dawn and Ashod Simonian will reveal where the cool and quirky go, while educating readers on this beloved city. 176 pages. 
About the Authors:
EDEN DAWN is the award-winning style editor for
Portland Monthly
. She's a beloved personality in the community, often seen judging drag queen pageants, chatting through live television segments, emceeing fundraising galas, performing at storytelling events, and hosting her own quarterly series
Fashion in Film
at the historic Hollywood Theater.
ASHOD SIMONIAN is a creative director and designer known for advertising campaigns and packaging projects for Focus Features, Columbia Sportswear, and Peet's Coffee, among others. He is the author of
Real Fun
, a book of photography and stories documenting his decade spent touring the world in a variety of indie rock bands.
They've been married for three years and live in Portland's Alberta Arts District.