Matcha Turmeric Latte Blend
Golde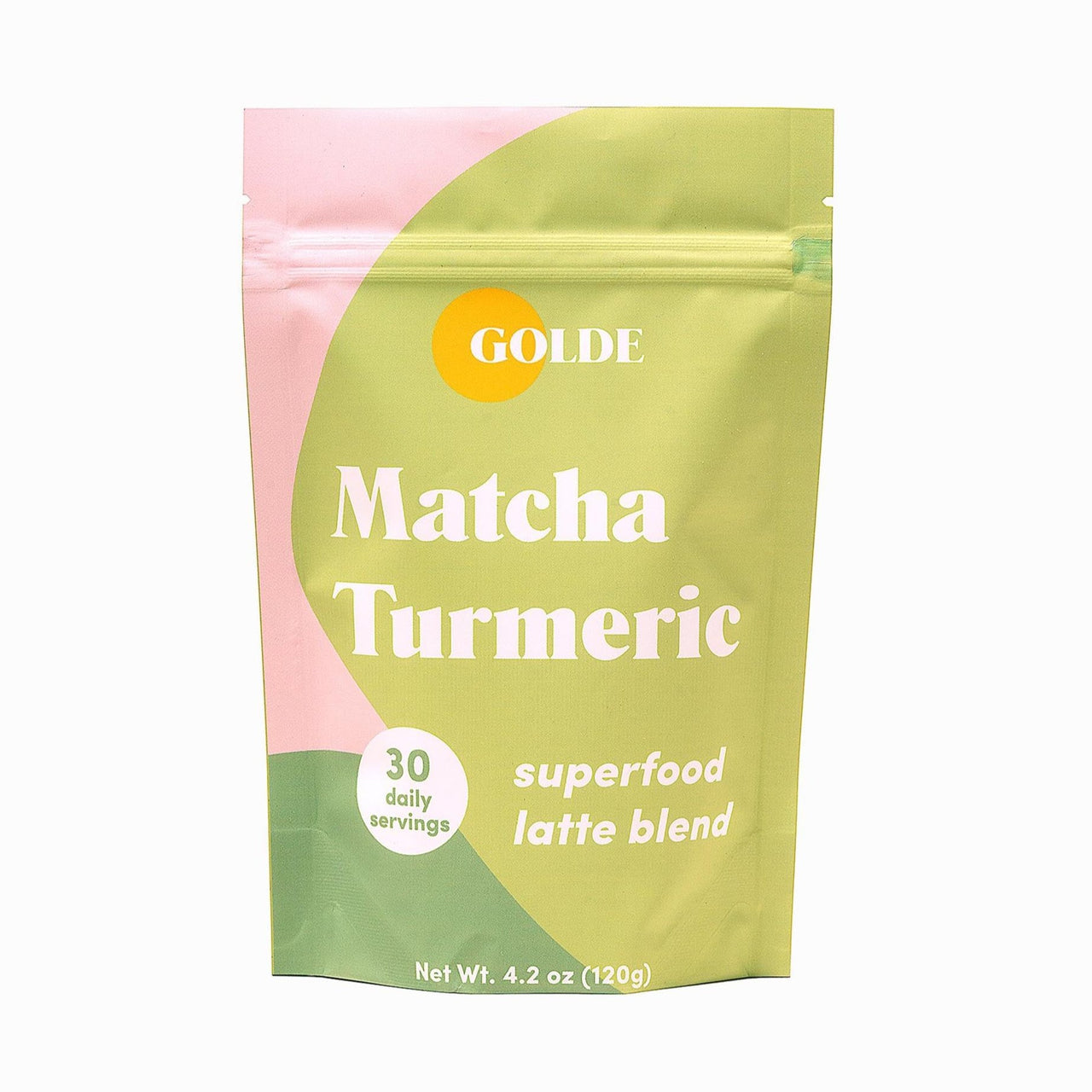 Make the switch to jitter-free energy with the Matcha Turmeric Superfood Latte from Golde, a powder blend of 7 essential superfoods to support skin glow, debloating, and serene focus. Try it in water, milk, coffee, or smoothies. Blend to combine with your favorite hot or cold drinks for a daily superfood boost. This 4.2 oz package has 30 servings. It has no added sugars/sweeteners and is vegan and keto friendly. Plus, it's delicious! 
coconut milk powder* (coconut milk, tapioca starch, acacia gum), turmeric**, matcha green tea*, ginger*, cinnamon*, cardamom*, black pepper* (* = certified organic ** = organically grown)
Supports: focus, immunity, gut health, hair, skin, nails
*The statements regarding this product have not been evaluated by the Food and Drug Administration. This product is not intended to diagnose, treat, or prevent any disease. The information on this website or in emails is designed for educational purposes only.