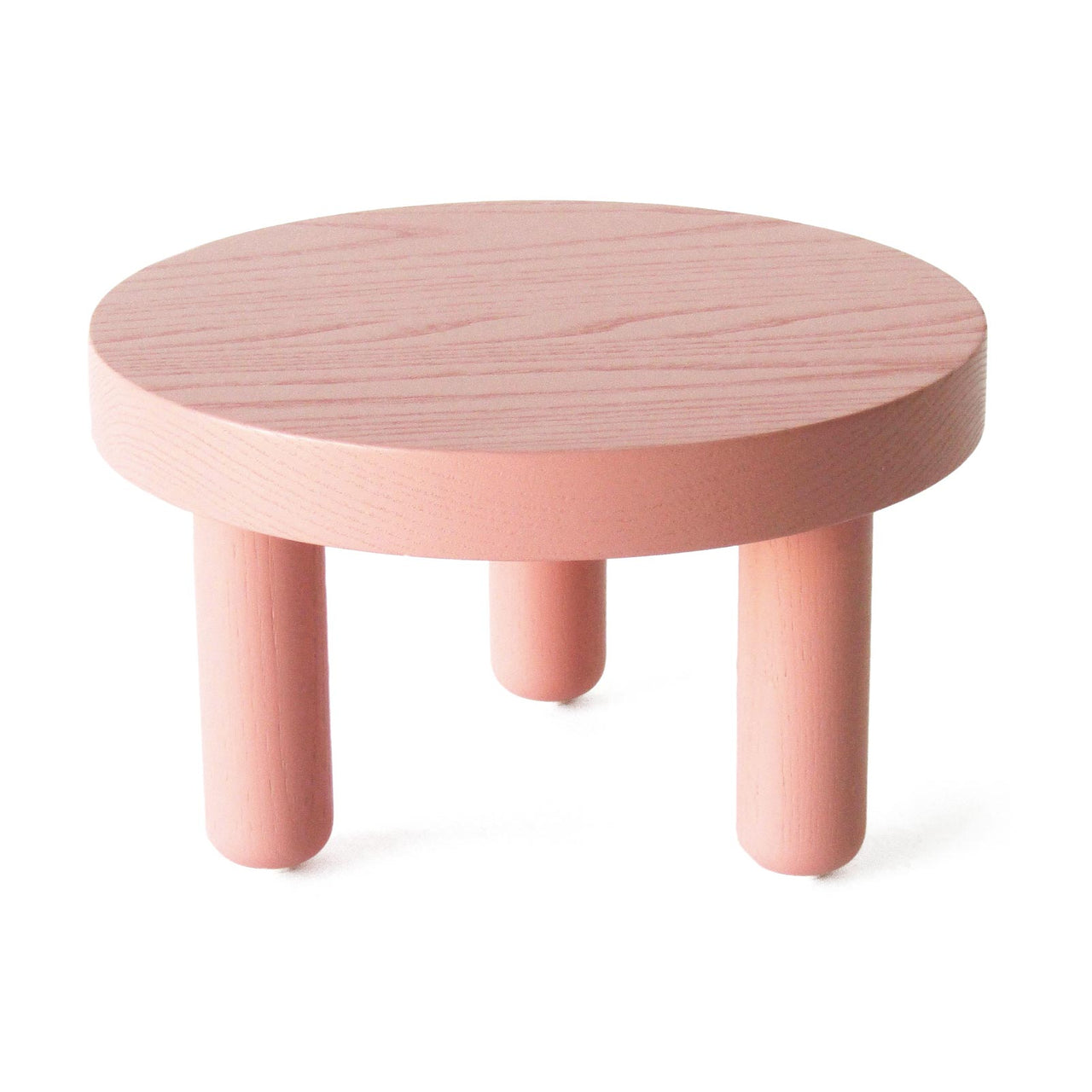 Sometimes your space just needs a little elevated surface, and this low table is here to meet that need! Perfect for displaying plants or other treasures. Made from solid maple and finished with a water-based acrylic lacquer. Also available in blue.
The matte painted surface of these tables make them ideal as a colorful display piece; if you need something that stands up to more handling we suggest placing a special order through us for the unpainted maple version (pictured). Handmade in Portland, Oregon by Matthew Philip Williams.
Please note this item is individually handmade and not factory manufactured. Designs may have subtle variations from one piece to the next due to materials and handcrafting.
D 13.75 in x H 8 in / D 34.9 cm x H 20.3 cm