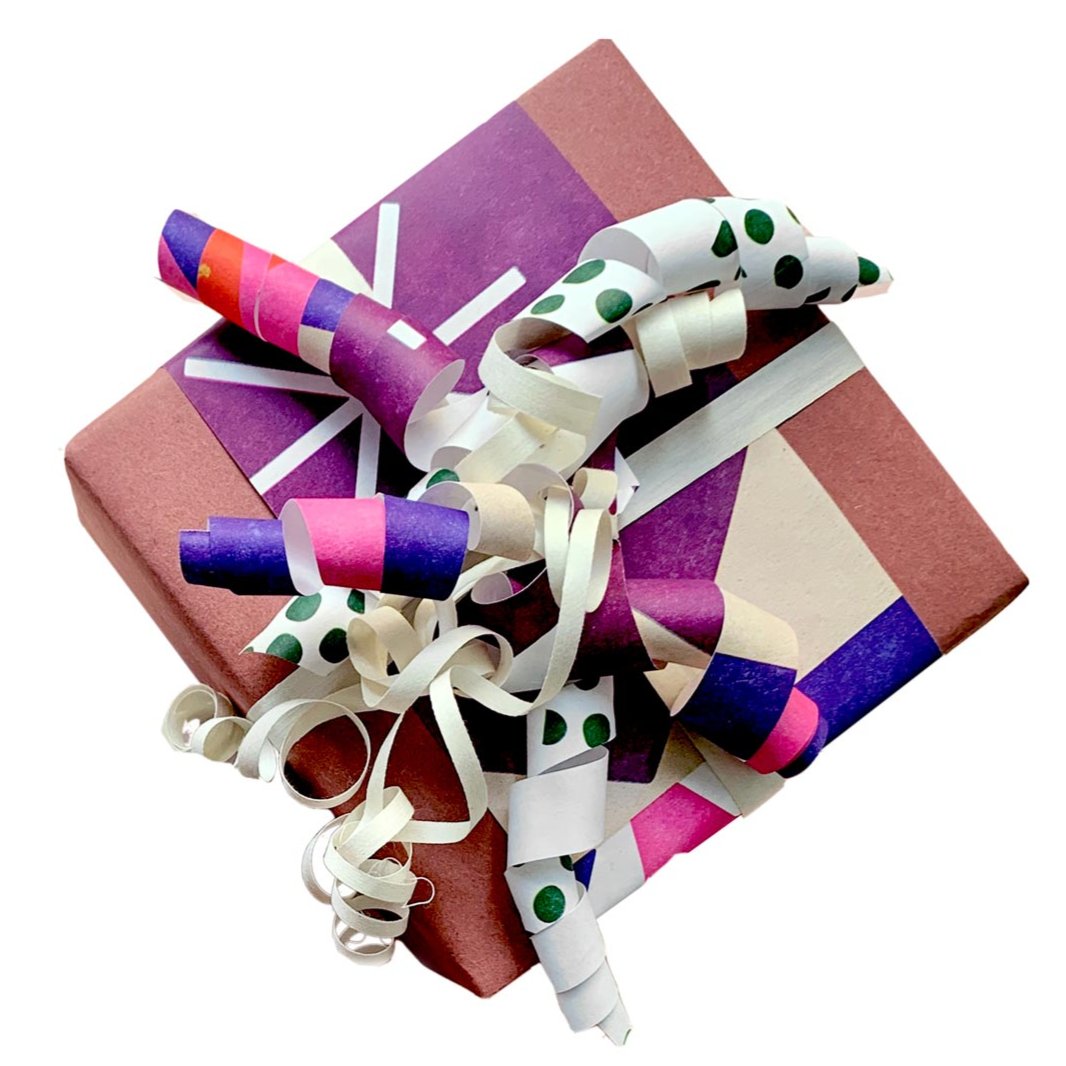 Save yourself the hard work - we'll make your gift shine bright. Our Woonwinkel gift wrapping service includes all recyclable materials:
Kraft box
Kraft paper wrapping
Colored tissue paper and/or crinkle paper
Cotton ribbon

A colorful postcard with a handwritten gift message
A premium paper band from our favorite small independent gift wrap brands.
How many Gift Wrapping Service products should I add to my cart for multiple gifts?
We suggest one per large or medium-sized gift, or one for a few smaller gifts. Don't overthink it--
we've got you covered if you underestimate a little.

Can I write a gift message? Type your gift message in the notes section of the checkout page and we'll handwrite it for you. 

We apologize--there are some oversized items we won't be able to wrap. Contact us at 503-334-2088 or info@woonwinkelhome.com if you have questions--we're happy to help.