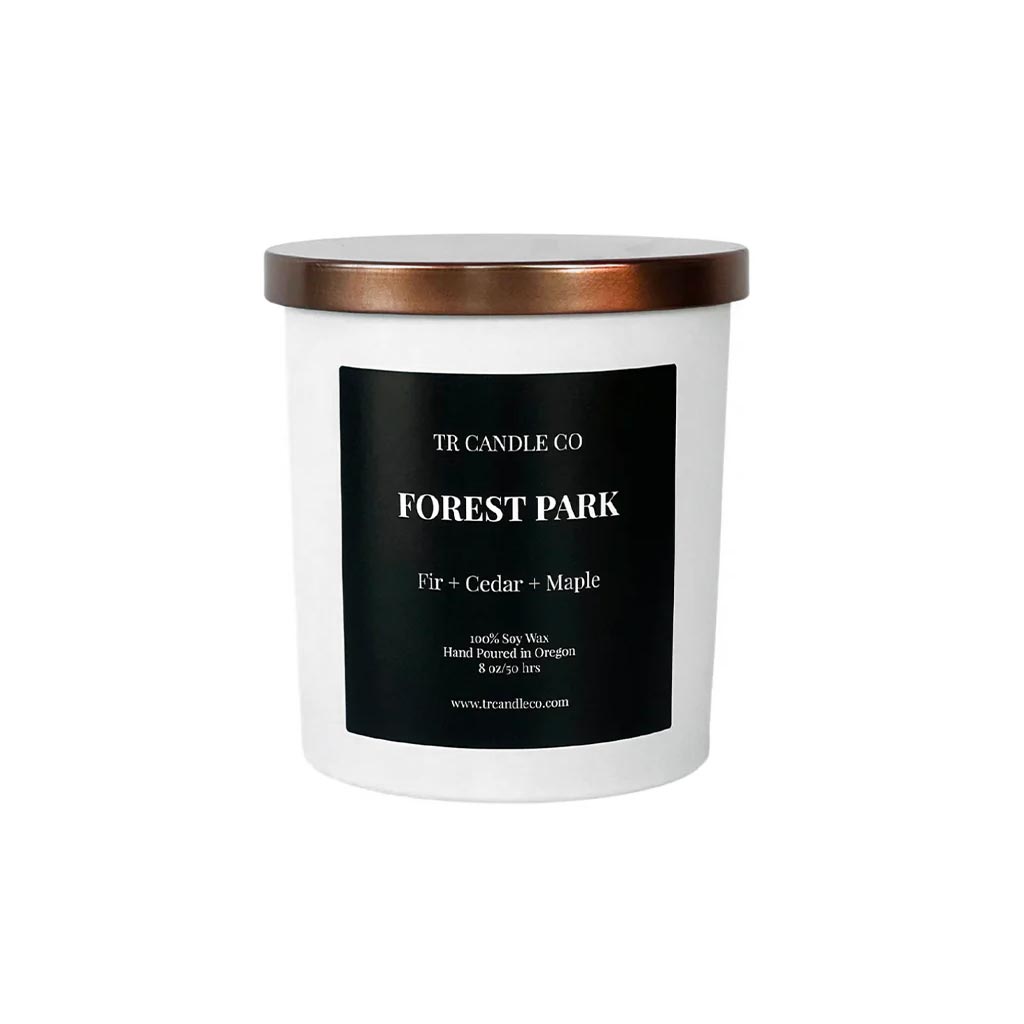 Conceived by the founders during a walk in Forest Park, TR Candle Co is an Oregon candle company that focuses on little reminders of the Pacific Northwest. This one takes you into the lush urban park that is Portland's backyard.
Fir + Cedar + Maple

Scent Notes:
• Top: eucalyptus
• Middle: cypress, moss, bayberry
• Base: fir, patchouli
Candle size: 8 oz.
Burn Time: 50 hours
Product information:
Ceramic candle jars, bamboo lids, lead- and zinc-free cotton wicks, and essential oil-based fragrances. Luxury in a jar that provides a fond memory of Oregon. All products are cruelty-free and vegan.