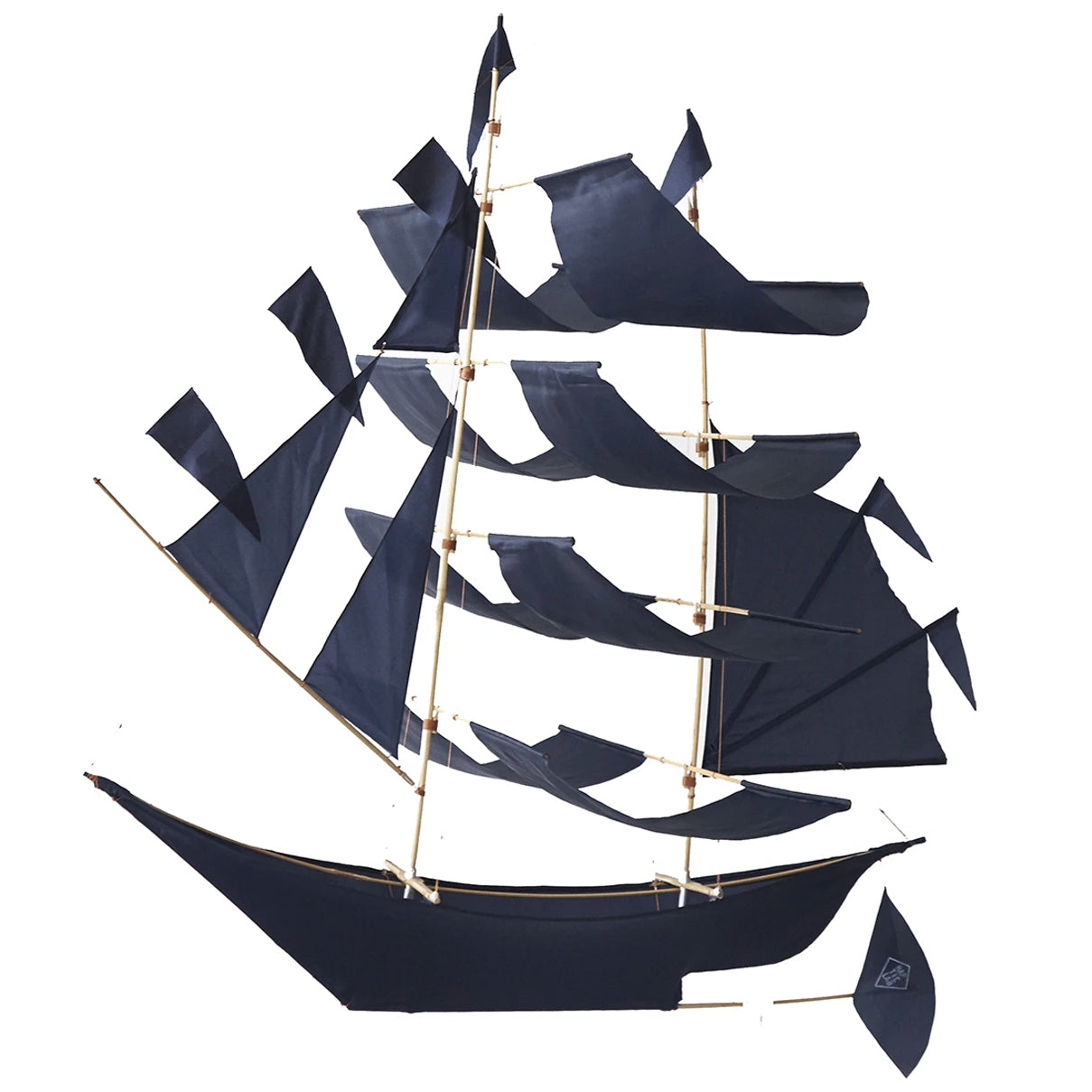 "Second star from the right and straight on 'til morning!"
Set sail with ship kites handmade in collaboration with Balinese artisans exclusively for Haptic Lab from locally-sourced bamboo and nylon.  Though functional as a kite, they also can be displayed indoors as a beautiful mobile. Kites fly best in a strong wind, on a beach or hilltop. 
Each kite comes with basic kite twine and easy-to-use assembly instructions.
Approximately W 34" x H 36" / W 86.5 x H 91.5 cm.