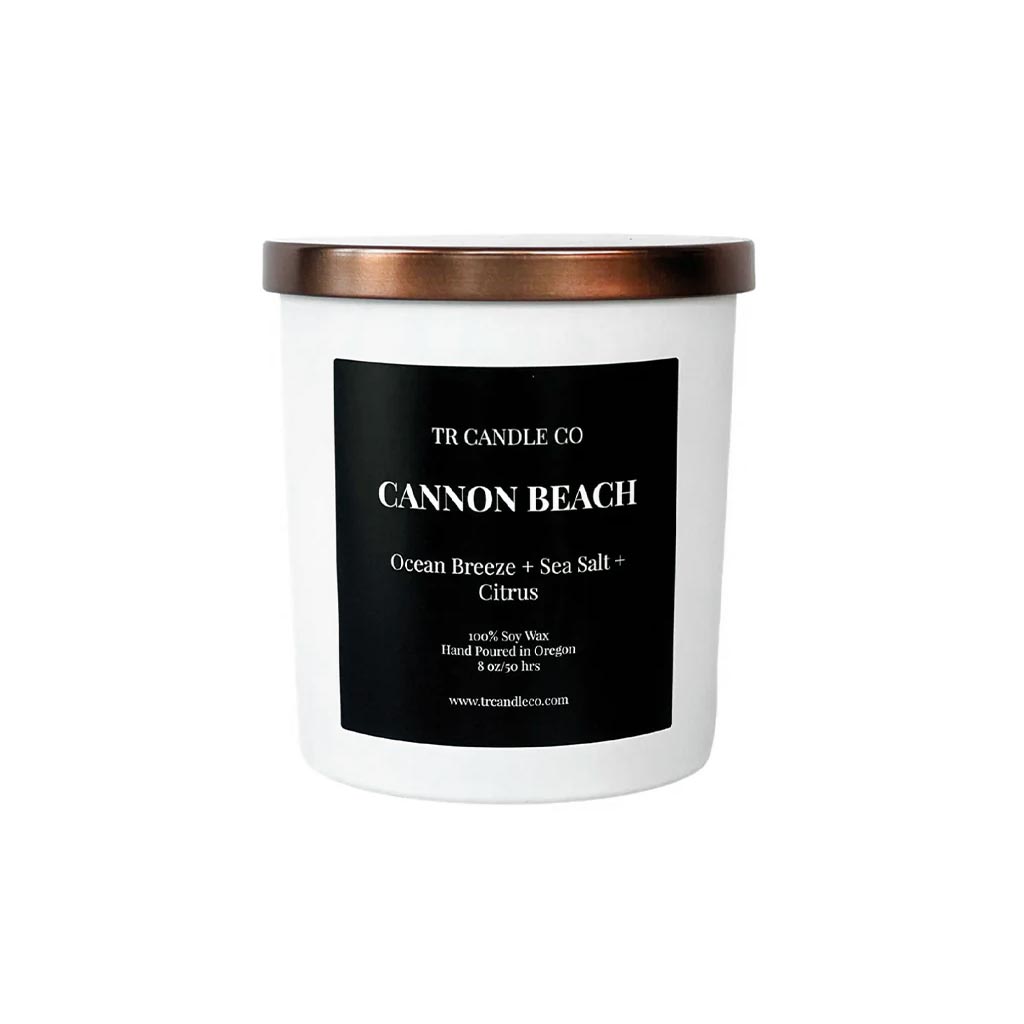 Conceived by the founders during a walk in Forest Park, TR Candle Co is an Oregon candle company that focuses on little reminders of the Pacific Northwest. This one takes you to the wind-swept beach, a place Oregonians love rain or shine.
Ocean Breeze + Sea Salt + Citrus
Scent Notes:
• Top: citrus, cotton blossom
• Middle: ocean waves, clean sea air
• Base: sea salt, wood
Candle size: 8 oz.
Burn Time: 50 hours
Product information:
Ceramic candle jars, bamboo lids, lead- and zinc-free cotton wicks, and essential oil-based fragrances. Luxury in a jar that provides a fond memory of Oregon. All products are cruelty-free and vegan.