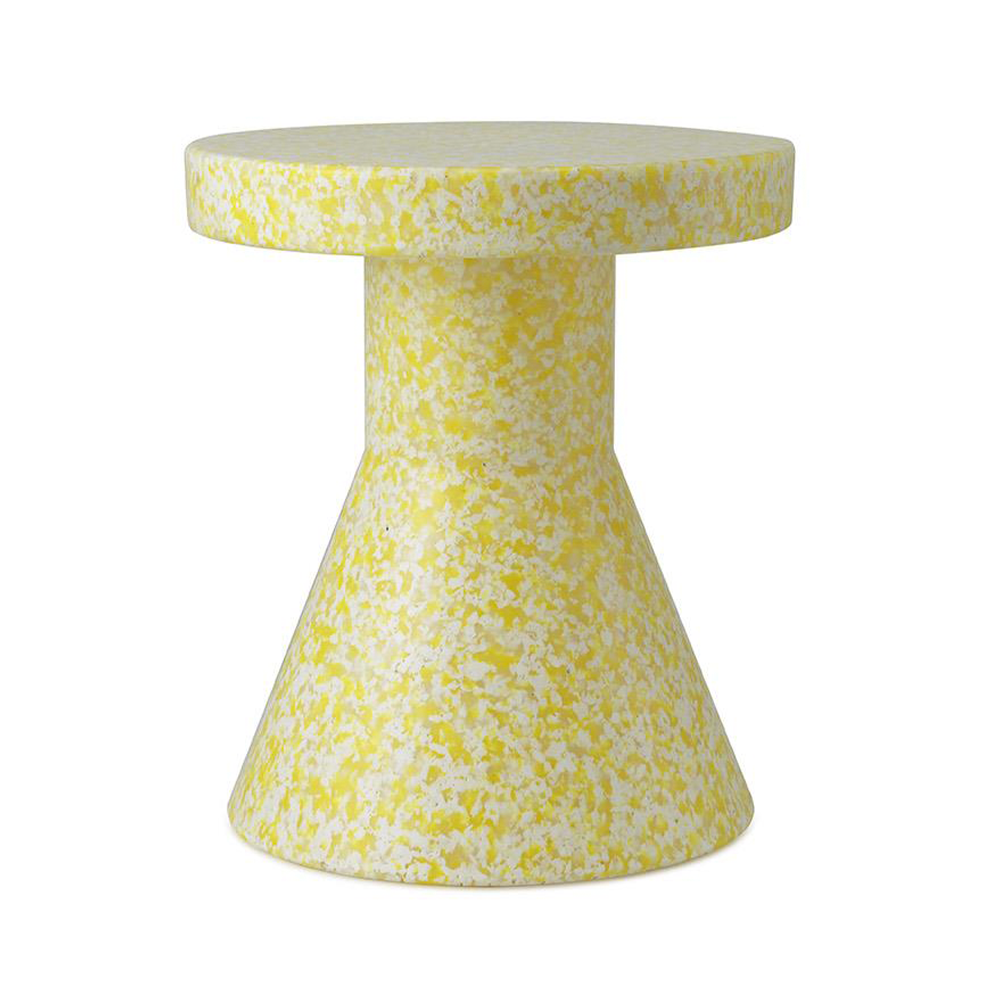 These captivating and versatile stools are made up of small bits of 100% recycled household and industrial plastic. Can be used as a pedestal for a floral arrangement, as a side table for a lamp, or as impromptu seating for that unexpected dinner guest. T
Suitable for both indoor and outdoor environments, withstanding temperatures from -10°C to +50°C. 
Materials:
(LDPE) 100% Low Density Polyethylene Industrial Waste. Clean with damp cloth.
Size & Weight:
H: 42 x Ø: 36 cm
4,5 kg