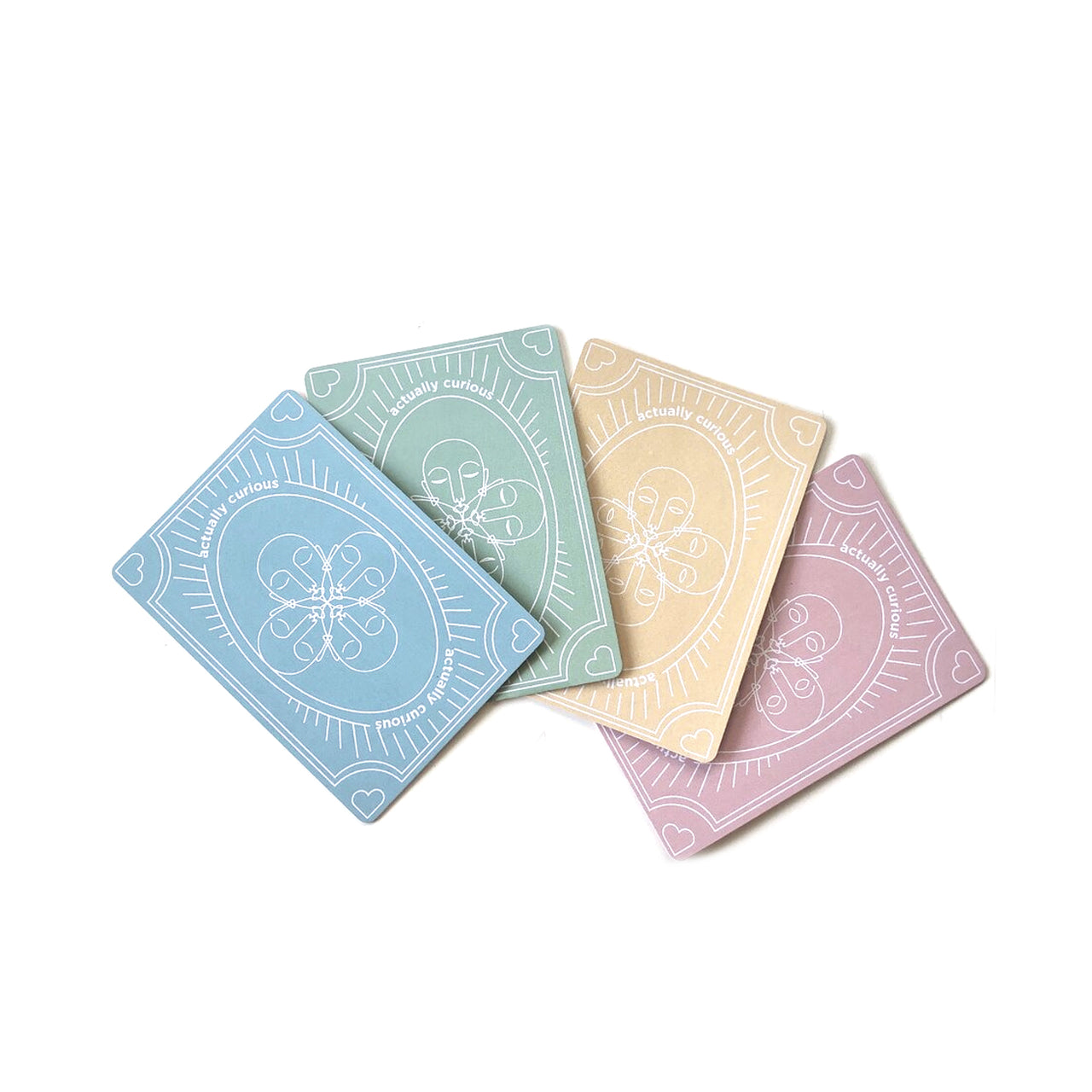 More than a game, it's a mission. Actually Curious Cards were created in 2018 by one person to help people build connections through meaningful questions about their backgrounds, values and views on important issues. 
The creator drew references from psychologists, journalists, crisis negotiators, game developers, parents and friends, and came up with a game that fosters empathetic exchange. Most questions are open-ended and will invite people of all kinds to share about themselves. Move through the deck to the more challenging questions after trust has been built. Above all, listen and learn.
52 cards in total.
A part of our See In Color collection, a portion of this sale will go to a non-profit organization that advances diversity, equity, inclusion and justice. Check our Values page to find out what organization we're donating to now.