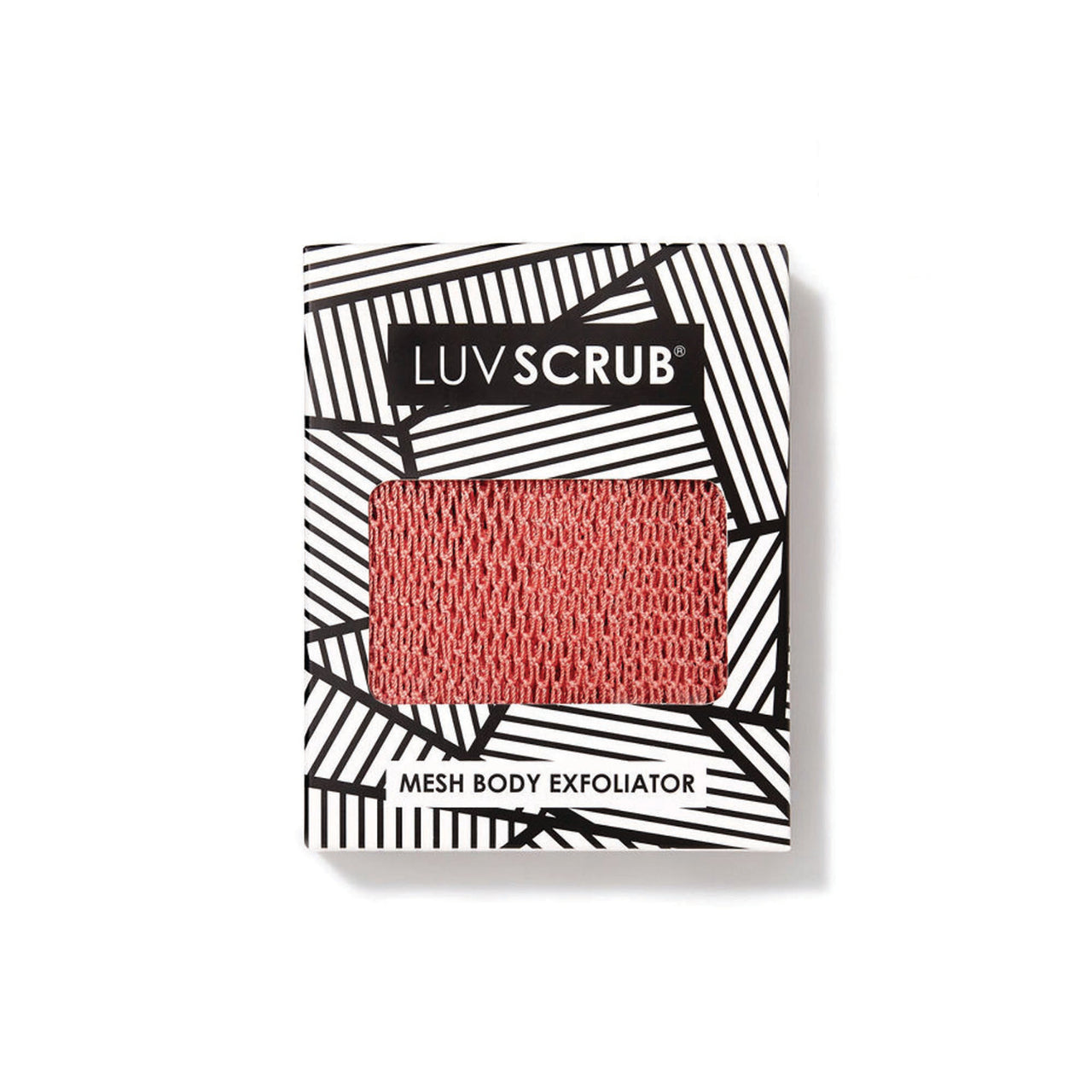 If you're looking to level up your skincare game, the Luv Scrub mesh body exfoliator is for you! The texture of this mesh exfoliator will help you gently rub away dead skin, leaving you feeling soft, smooth, and refreshed. Its long length makes exfoliating your back a breeze, and its mesh texture creates a luxurious lather. Pair it with your favorite soap or body wash, and experience a new way to give your skin some "luv." Available in four colors. Check out the video below for more info.
Textured surface
Large size can scrub your back (length stretches up to 50")
Long-lasting
100% Nylon (which means it doesn't breed bacteria!)
Hand-cut 

Cruelty-Free and never tested on animals
Please note: 

Do not use on areas with cuts and abrasions. Not recommended for those with sensitive skin conditions. If skin irritation occurs, stop using immediately. Due to the unique characteristics of the mesh, imperfections are natural. Mesh will soften and stretch with time, we recommend replacing your Luv Scrub every 18 months.