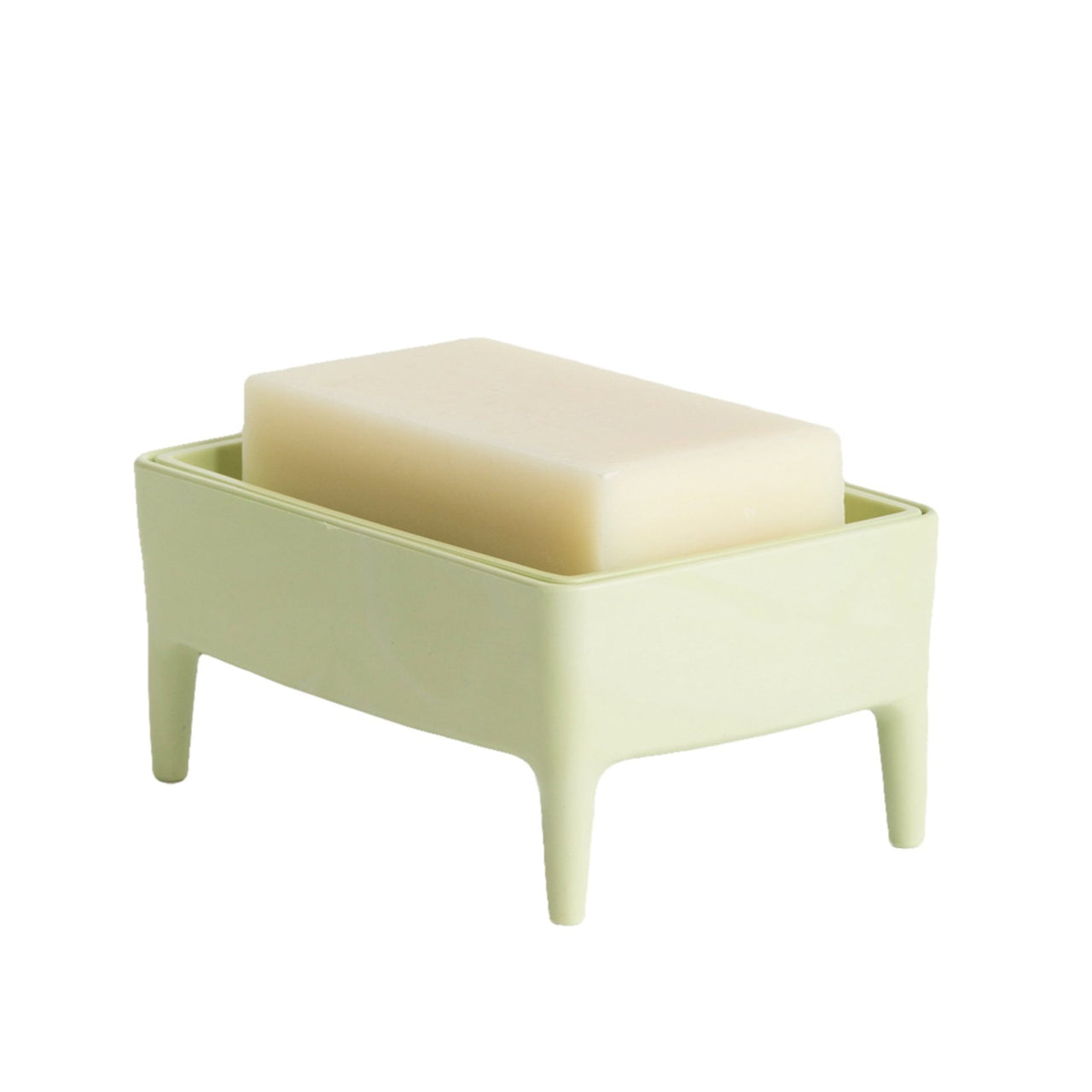 We love products like the Bubble Buddy that bring function, beauty, and purpose together! The Bubble Buddy is a thoughtfully designed soap caddy that helps reduce plastic waste by promoting the use of bar soap. This unique eco-friendly soap dish prevents your bars from getting soggy and features a functional soap grating shield. Use the grating shield to make soap flakes for a bubble bath, grate your shampoo bar for an easier lather, or make some flakes for easy household cleaning. The Bubble Buddy is made of recycled plastic bottles and is available in various colors.
The Bubble Buddy includes a lemon Werfzeep soap bar, which can be used for a variety of household chores. Although the soap is mild enough to leave your hands soft after washing, it's best used for household cleaning such as dishwashing or laundry. The bar is vegan, cruelty-free, and handmade in the Netherlands. 
Bubble Buddy was designed by Foekje Fleur for Goodtogive. Part of its proceeds go to Sea Shepherd, which opposes the pollution of the fragile ocean ecosystem, and endorses projects that prevent more plastic from entering our waters such as Bubble Buddy.
4.2" x 3.1"x 2.1" / 10.8 x 8 x 5.5 cm