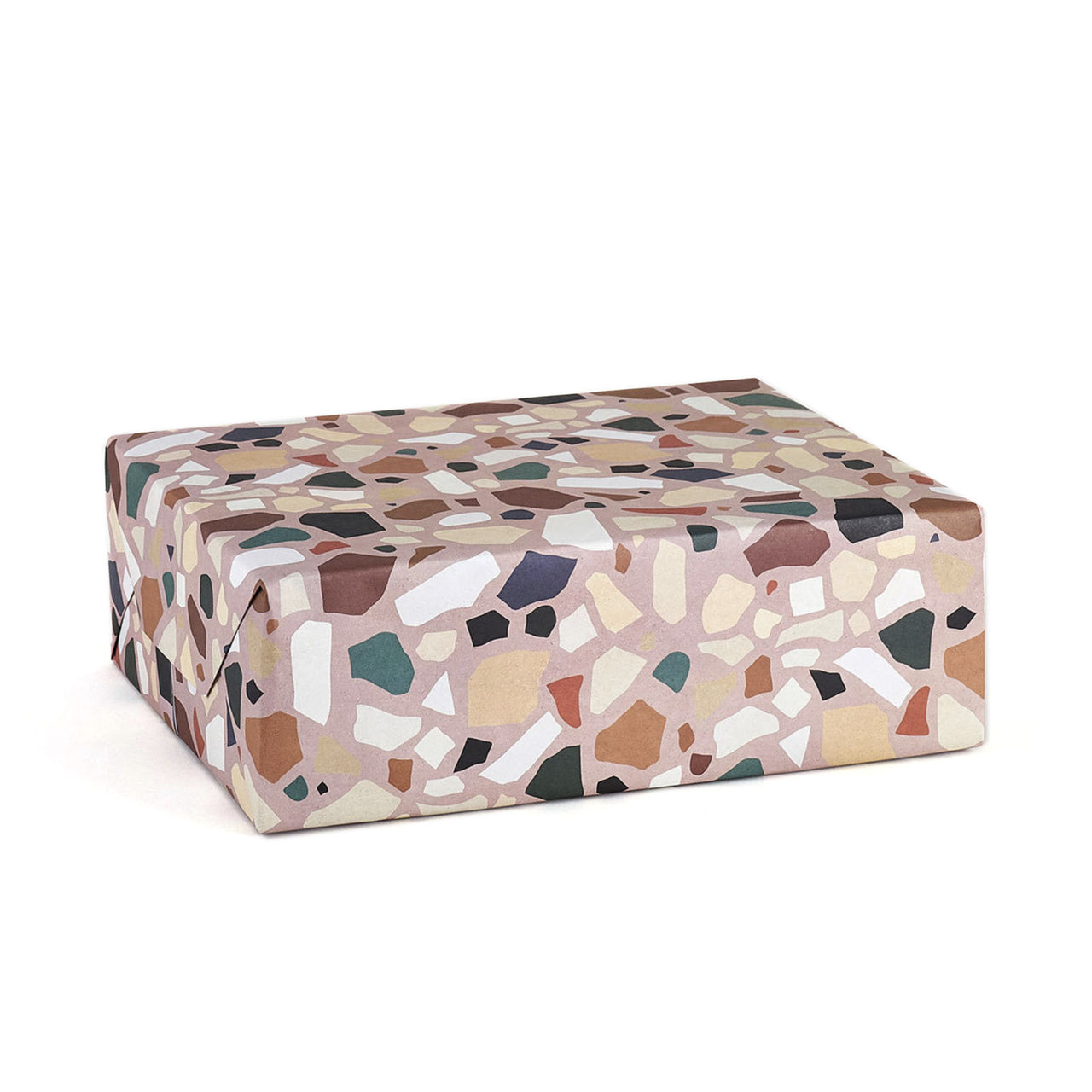 1. Add your gift wrap to the cart, above. We'll send you a folded piece so you can wrap your gift yourself.

2. Add the "Gift Wrapping Service" instead, if you'd like us to do the work for you, using our house wrap.

The product:
This chic wrapping paper is designed by multidisciplinary artist Charlotte Taylor. Printed on an earthy base color to make Charlotte's abstract terrazzo chips pop.
Dimensions: 19" x 28" (49cm x 70cm)