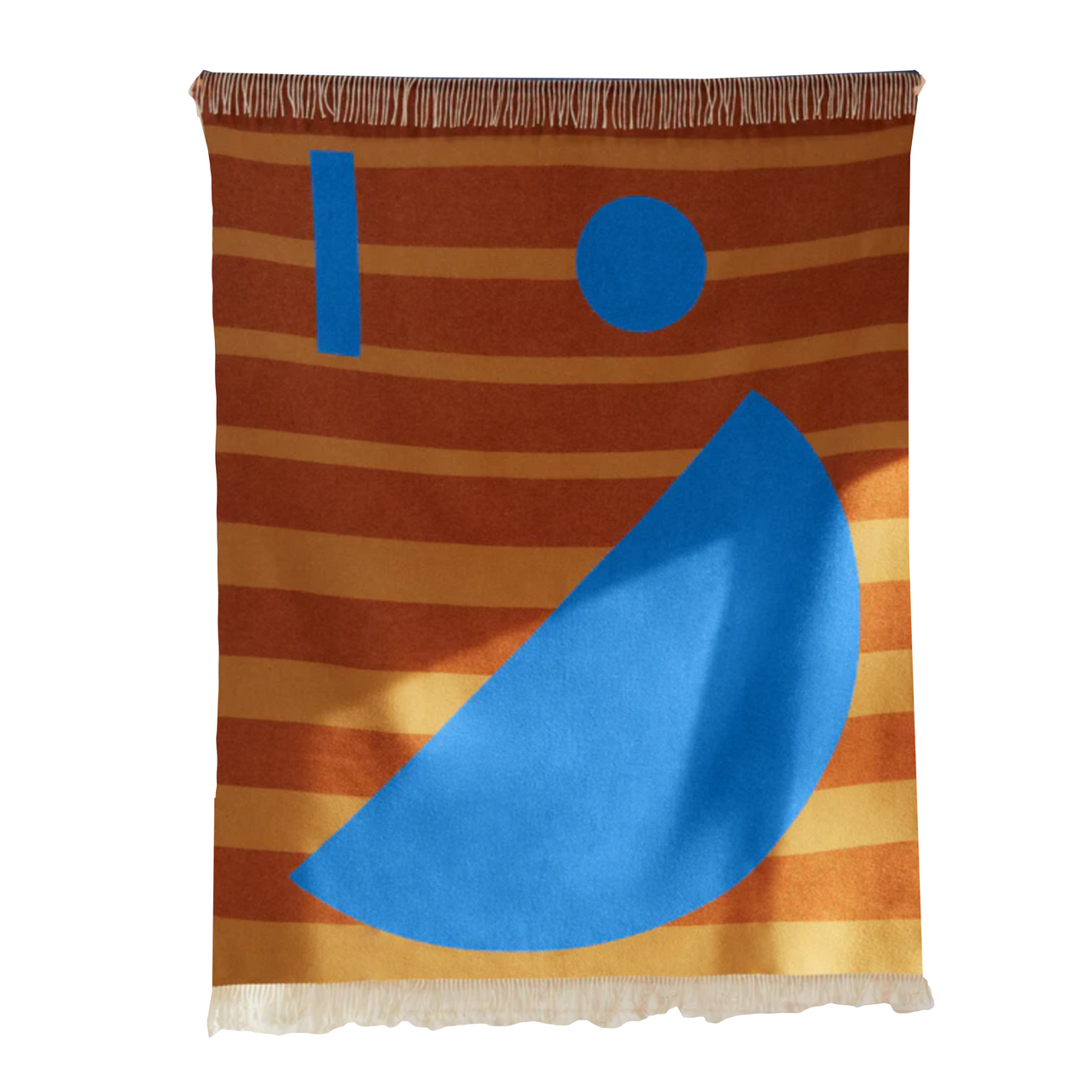 The Beacon blanket is made from a luxurious blend of cashmere & merino wool, and decorated with colorful shapes dancing through the blanket's surface. These limited edition pieces are double-faced which means the front and back are equally as beautiful. They're super-warm and light weight.  Perfect for curling up on a sofa or as a warm layer in bed or by a fire. 
Quiet Town blankets are woven in a mill in Scotland founded in 1797, made famous for their Estate tweeds and all woolen goods. 
Details:
Dimensions: 55" x 75"
90% Merino Wool, 10% Cashmere
Made in Scotland.
Dry Clean Only.