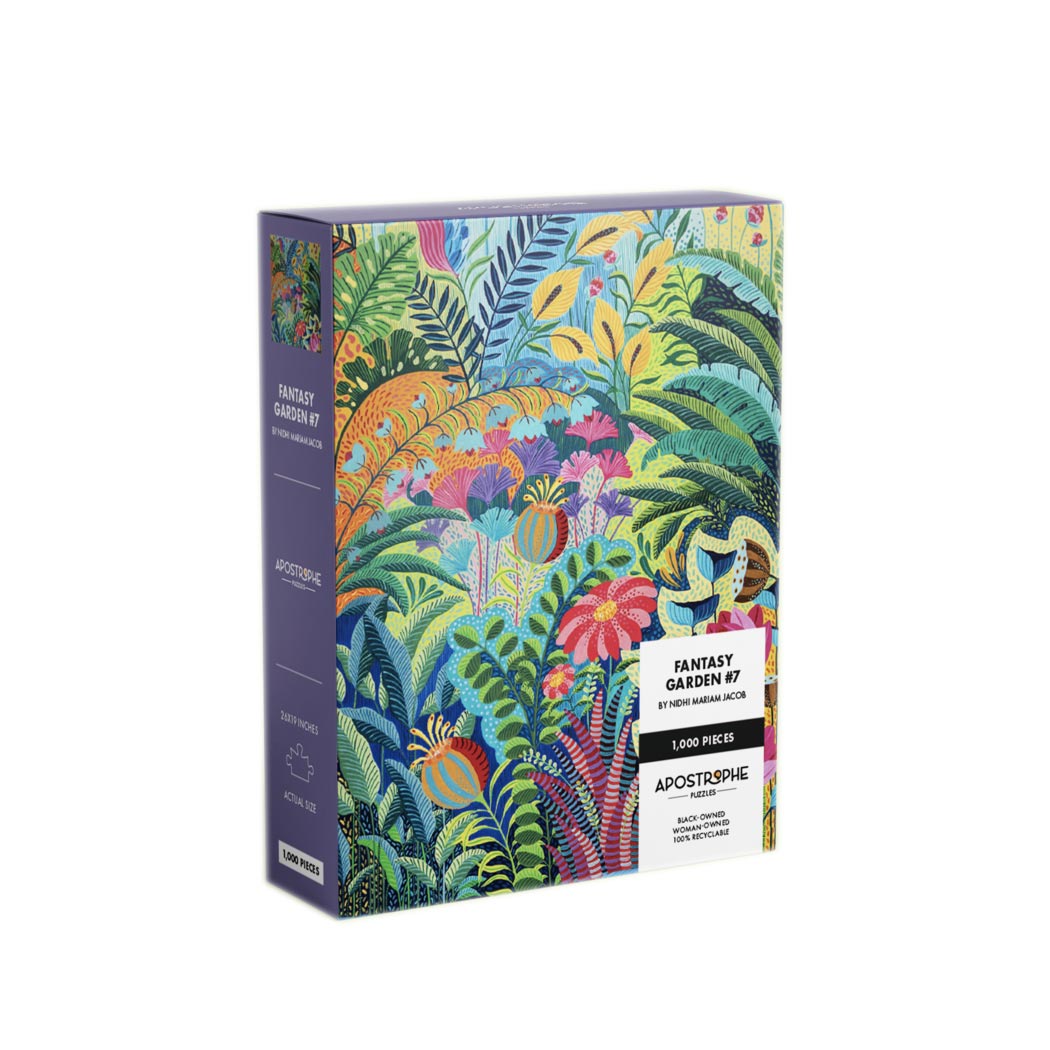 With artwork by Nidhi Mariam Jacob, this 1000-piece puzzle is challenging as well as meditative and joyously beautiful. The founders of Apostrophe Puzzles created the brand with the knowledge that the work created by artists of color is valuable, desirable, and profitable. They believe that art appreciation is not only for the wealthy and that we can all participate in a culture of accessible patronage. Read more about the brand here.
Details:
Puzzle dimensions: 19 x 26 inches
Box dimensions: 10 x 8 x 2 inches
Assembled size is 24 x 24 inches 
made of 100% recycled chipboard and printed with eco-friendly, non-toxic ink

Nidhi Mariam Jacob is an independent artist, muralist, and art teacher from Bangalore, India. Her stunning floral designs are infused with the rich memories of her childhood - long evening walks with her grandfather, the scent of orange Champakam and Jasmine flowers, or watching her mother tend to her garden. A Haliconia bunch, wild Lantana, or a Banyan tree all lend their influence to the magical realism of her inspired botanical creations. 
An artist since childhood, she strives to create beyond the limits of what we are able to see, drawing on the real, the imagined, and the felt as pillars of her paintings. Her work investigates the beauty of nature's evolution - the continual cycle of life, death, and rebirth. Being inside nature - surrounded by it - and feeling close to the earth's soil is a grounding force in both her life and work. Jacob dreams a garden, and wakes to create it.