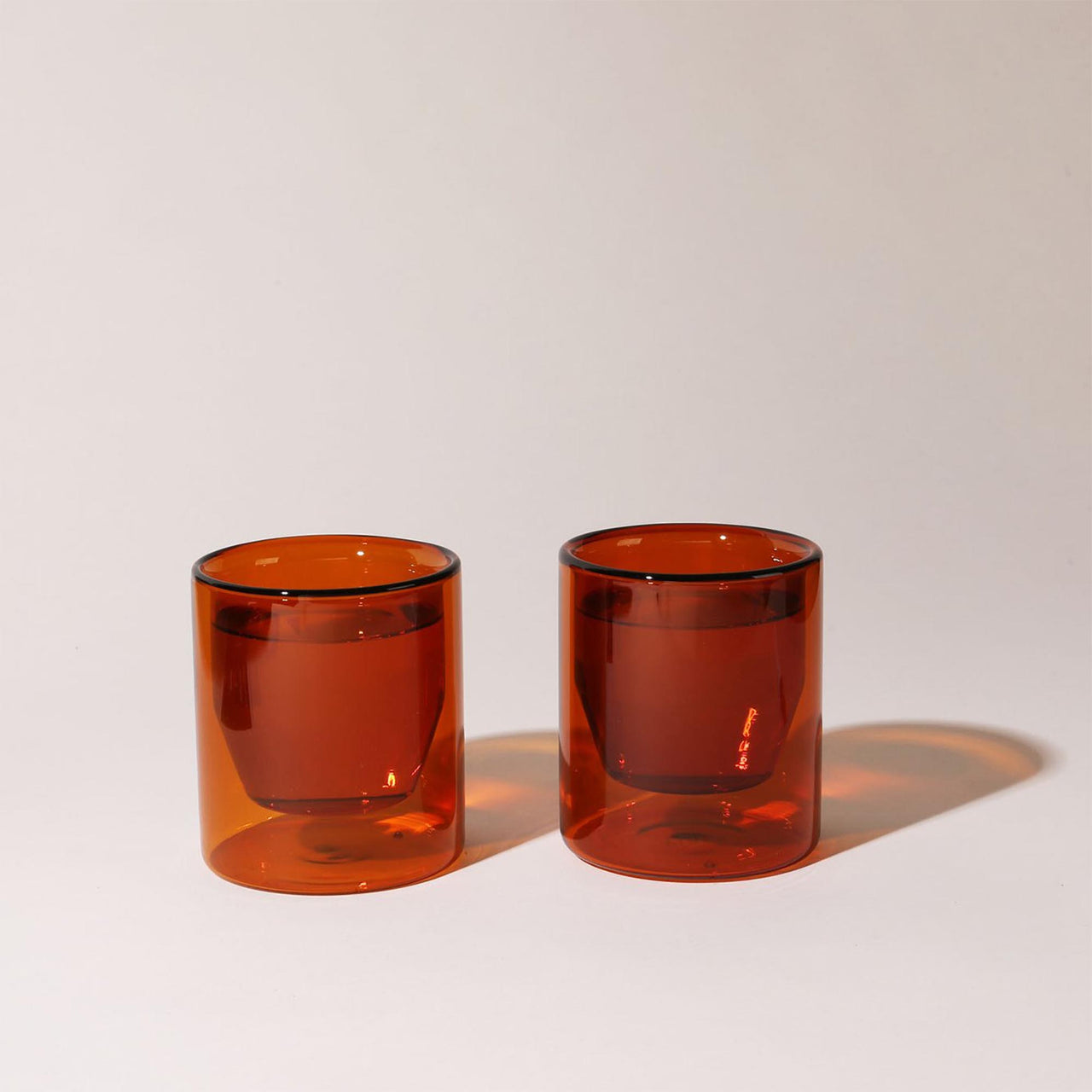 A perfect glass for a variety of occasions, from sipping espresso to serving your favorite cocktail. The double-wall glass provides insulation suitable for use with hot or cold drinks. Dishwasher and microwave-safe. Holds six ounces. Available in four colors. Sold individually.

The glasses are made using premium borosilicate glass that is most commonly associated with laboratory glassware and high-end kitchenware. Borosilicate glass is much more resistant to thermal shock than standard glass. It provides a delicate appearance and superior durability.

3.5" H x 3" D
These glasses pair perfectly with the Yield Pour Over Carafe.