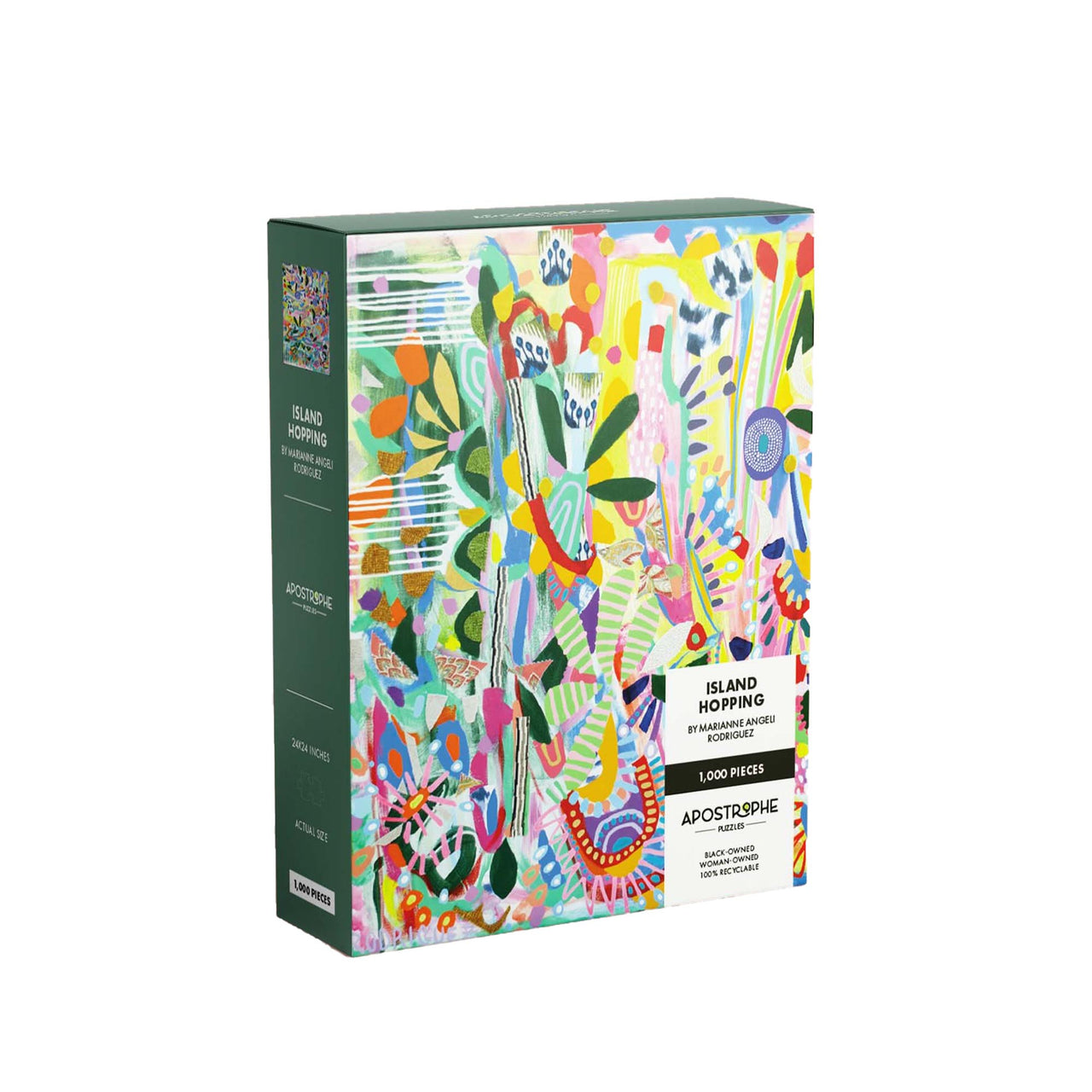 With artwork by Marianne Angeli Rodriguez, this 1000-piece puzzle is challenging as well as meditative and joyously beautiful. The founders of Apostrophe Puzzles created the brand with the knowledge that the work created by artists of color is valuable, desirable, and profitable. They believe that art appreciation is not only for the wealthy and that we can all participate in a culture of accessible patronage. Read more about the brand here.
Details:
Puzzle dimensions: 19 x 26 inches
Box dimensions: 10 x 8 x 2 inches
Assembled size is 24 x 24 inches 
made of 100% recycled chipboard and printed with eco-friendly, non-toxic ink
Self-taught Filipino-American artist Marianne Angeli Rodriguez creates warm, vibrant, and richly symbolic abstract paintings. Inspired by her many years living abroad in West Africa, Central America, Europe & Asia, her bright, textural work reflects the global influences of her travels. Marianne obtained a B.A. in Media Studies & Anthropology from the City University of New York at Hunter College, and a degree in Fashion Design from the Fashion Institute of Technology.
Her distinguished style and large-scale contemporary paintings have garnered national recognition and are widely collected throughout the U.S. Marianne owns & operates Marianne Angeli Rodriguez Gallery, nestled in the heart of downtown Covington, Louisiana, where she lives with her husband and five adorable rescue pets.