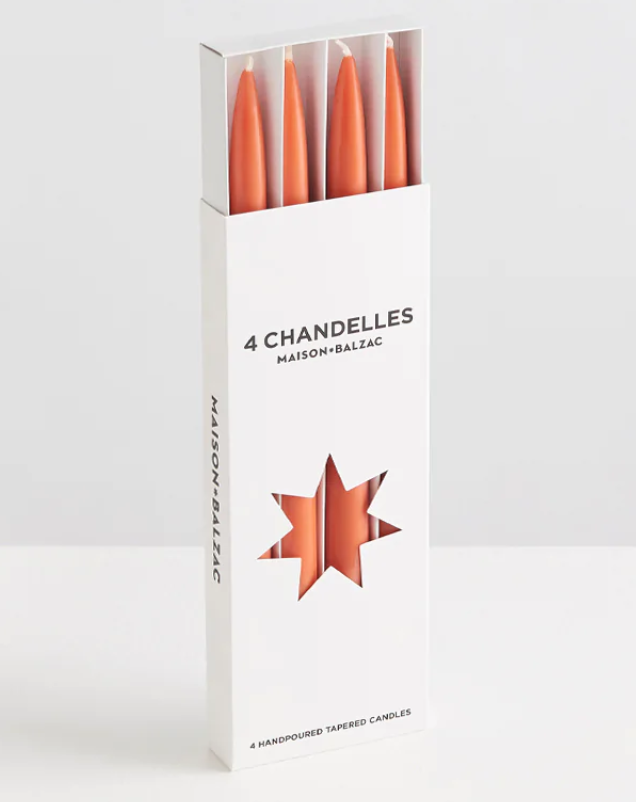 These handmade tapered candles are beautiful to mix and match with the Galet Candleholder or the Volute Candleholder. 
Set of 4 per box     
Size: 9.84" (25cm long)
Approx 9 hours burn time each.
Candle base fits in a .78" (2cm) diameter candleholder.
100% plant-based stearin wax with cotton wick (wax RSPO certified).

Please note that due to the nature of the wax, these candles may produce a soft white film on the outside. This is known as blooming and is a naturally occurring process. It does not affect the quality or burning of the candle.